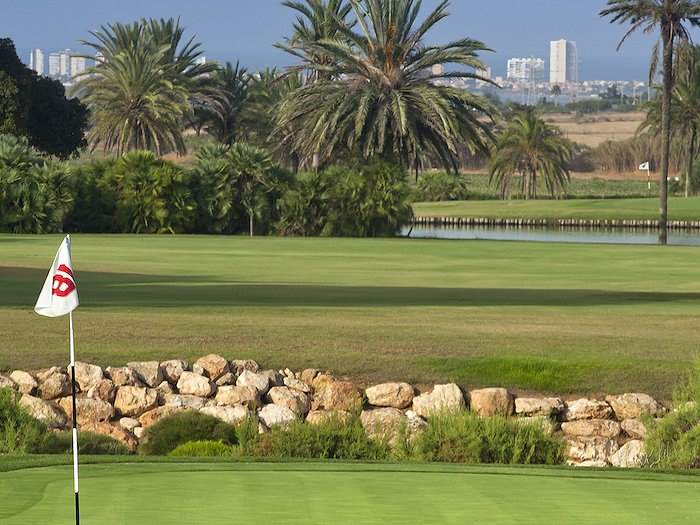 One of the biggest draws of La Manga Club Properties is indubitably golf. With three professional courses to choose from at the resort, designed by some of the greatest names in the game, it's easy to see why. The privilege of being able to walk out of your home and onto the greens within a few minutes is priceless, and the endless variety of play will keep you entertained for years.
Thanks to our incredible team, we've also been fortunate to receive international recognition from both professional bodies and players. This year we've been nominated again for Spain's Best Golf Hotel, Spain's Best Golf Course, and Europe's Best Golf Venue by the World Golf Awards. (If you want to support us by voting, the polls are open until the 15th of September) The Today's Golfer Readers' Awards have also been kind to us, naming us Best Golf Hotel/Resort in Spain in 2019 for the 8th year in a row.
It's a trend that's been on for years, with some of our other prizes including Europe's Leading Sports Resort, from the World Travel Awards 2018; Spain's Best Golf Hotel 2017 from the World Travel Awards; and Top 5 Worldwide Golf Resorts in the Ultra Awards, created by the Telegraph's Ultratravel magazine, in 2014, 2015, and 2016. And all three of our golf courses are now in the Top 100 courses in Europe, according to Golf World Magazine.
Knowing that golf is of such central importance to so many of our owners, La Manga Club Properties has long offered special discounts on green fees and lessons at the La Manga Club Golf Academy. But this year, we have introduced even more interesting conditions for owners of our properties.
Our Las Lomas apartment owners, for example, get green fees at a 50% reduced rate under their annual payment scheme, as well as the opportunity to claim additional rounds and further discounted green fees, depending on the size of their apartments and how often they use them. There are also up to 70% reductions on the annual club fees.
If golf is a cornerstone of your leisure life and La Manga Club has become your top destination, contact us to learn more about our offers. You can develop a customised package with our offices depending on the amount of time you plan to use your home and the amount of golf you want to play, and these discounts will result in significant savings over the upcoming years.