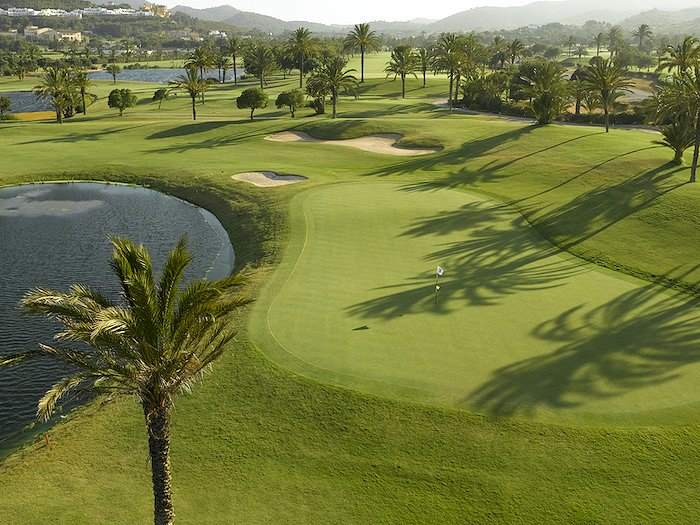 La Manga Club resort delights in nothing more than being a time-tested institution. In addition to our many years of operation, we are also fortunate to have received praise not only from our guests, but from critics as well. The prizes that we have garnered over the years have been numerous and some we have won for many years in a row, despite increasing competition from other destinations in Spain.
In 2019, we have already been honoured with the title "Best Golf Hotel/Resort in Spain" from the Today's Golfer Readers' Awards, for the 8th year in a row.
And now, we're delighted to announce that La Manga Club has recently been nominated for several prestigious prizes, all of which have a voting component, so take note and go online to support the resort by casting your ballot!
The World Travel Awards have once again chosen to give La Manga Club two nominations, the first for Europe's Leading Lifestyle Resort and the second for Europe's Leading Luxury Resort & Villas. The winners will be presented at the awards ceremony in Madeira, Portugal on the 8th of June.
Voting closes the 28th of April, so hurry here to support your favourite leisure destination.
The 2019 World Golf Awards have also chosen to honour La Manga Club this year with 3 nominations, all of which we have been privileged to receive in past years as well. The Hotel Príncipe Felipe has been nominated as Spain's best golf hotel; the South Course as Spain's best golf course; and La Manga Club as Europe's Best Golf Venue.
Voting for these prestigious awards closes the 15th of September, and the prizes will be given this year in Abu Dhabi on the 30th of November.
To help La Manga Club by contributing your vote, please follow these links!