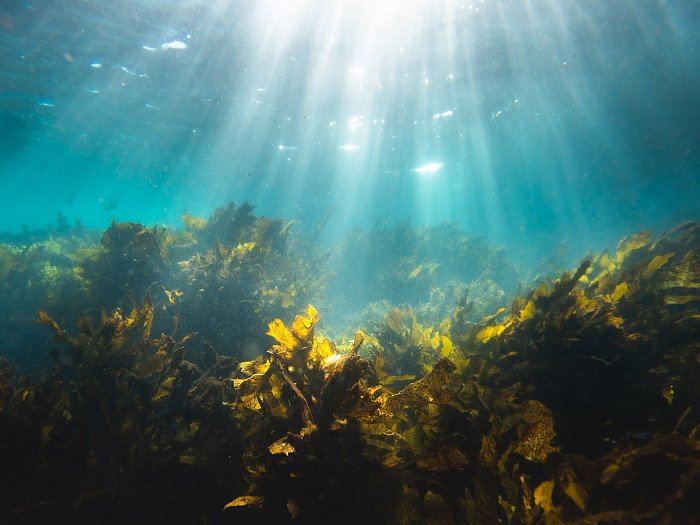 Stimulating, enriching and revitalizing, diving is an unforgettable experience that you can enjoy close to your La Manga Club residence. Located between the Mediterranean Sea and the Mar Menor, our resort boasts an unbeatable geographical location for diving and observing the abundant aquatic life, because it is just a few minutes away from Cabo de Palos. Ranked as one of the 5 best sites for diving in Spain, this strategic spot stands out for its impressive biodiversity and is host to one of the largest ship graveyards in the world. Want to learn more about diving in this priceless marine reserve? Below you will find 5 reasons to visit Cabo de Palos whenever the fancy strikes you.
A haven for almost all Mediterranean species
Giant and Golden groupers, moray eels, salps, sea bass, octopi, damselfish, barracudas, hakes and even sea eagles…the waters of Cabo de Palos host almost all the Mediterranean species, year round. This is one of two protected marine reserves of the Costa Cálida and, therefore, one of the best places to see marine life in all its splendour pass right before your eyes. Whether or not you are an expert diver is of no consequence; there are a variety of diving itineraries available, with different levels of difficulty. There are also professionals who can accompany less experienced divers, and the clear, warm waters will make everything easier.
A unique ship graveyard
You may be surprised to learn that during World War II the Germans used this cape to block the passage of enemy boats. Testimony to that military strategy are the more than 50 sunken ships in the area, visible from a depth of 30 meters. There are also vessels from the 19th and early 20th centuries that succumbed to the vigorous columns of rock in the underwater landscape. So, if you are a history buff, we recommend this visit to one of the largest ship graveyards in all of the Mediterranean. It is also an opportunity to see how these steel giants have, over time, transformed into artificial reefs which now house a plethora of animal and plant species.
Regulated diving to protect the ecosystem
This tourist destination of incalculable value has also been declared a Place of Community Interest (SCI) at the European level by Red Natura 2000. Because of its extraordinary biodiversity, specialists consider it one of the best diving destinations worldwide. And one additional benefit, for divers who hate uncontrolled or packed dive sites, is that its location within a marine reserve means that diving access is rigorously regulated to avoid saturation.
The most extensive stretch of Neptune grass/Mediterranean tapeweed on the entire coastline
The Mediterranean seabed has an endemic plant, Posidonia, commonly known as Neptune grass or Mediterranean tapeweed. Belonging to the Posidoniaceae family, its stem can measure up to one meter long and in spring it produces floating fruits, known as sea olives. The aquatic meadows it creates protect the coast from erosion and are a source of food and shelter for countless animal and plant organisms. Cabo de Palos has the most extensive stretch of Posidonia on the coast. It is well worth having an up-close look, which can only increase your appreciation for its great ecological value.
Nautical activities for everyone
As we said, you don't have to be an experienced diver to enjoy these warm waters, but, what's more, you don't even have to dive. There are many more special nautical experiences available nearby. At the Mar Menor-Cabo de Palos Nautical Station you can sign up for dinghy sailing courses. Windsurfing, canoeing, paddle surfing or kite surfing are also possibilities. If you love captaining your own ship, you can rent a sailboat. And with an average temperature of 22 degrees and sunshine for 300 days a year, exploring Cabo de Palos from the water's surface is equally as pleasant as being below the waves.
In this little corner of Europe, mere minutes from your La Manga Club residence, you have a true diving paradise at your fingertips. Connect with this colourful, dynamic underwater universe and enjoy the privilege of using and protecting a unique environment that forms a fundamental part of our heritage.