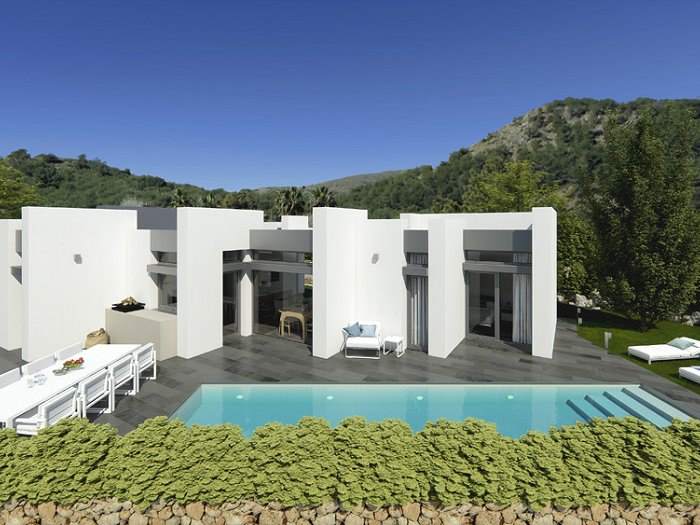 Happy new year! We hope that you finished off 2016 with a bang and that you're lucky enough to still be enjoying holidays with friends and family. Our New Year's Eve celebrations couldn't have gone better, but now here we are, with a brand new year in front of us and much more excitement on the horizon.
After a long wait, we are so very happy to report that we will break ground shortly on the Las Acacias model homes. These 3 villas will bring the incredible architectural vision behind them to life, and prospective owners will be able to enter our 3- and 4-bedroom residences, take a walk around, and dream of their future here at La Manga Club. The 29 plots that make up this community are an answer to buyers' interest in more centrally located homes, and we are thrilled to deliver.
Sales continue apace as well in the Las Lomas community, where late in 2016 we opened a limited-time offer. Right now, if you buy a Las Lomas studio or 1-, 2- or 3-bedroom apartment, we will guarantee you 4% returns on your property over the next 4 years. With financing available up to 70%, this is a unique opportunity for those who have been considering a purchase. These flats offer their owners the ability to enjoy and invest: plenty of days in which you and yours can come to La Manga Club, even last-minute, and a great way to earn income when you're away. But don't just take our word for it! If you'd like to get a feel for what it means to be a Las Lomas owner, take a gander at this recent interview with one of our lovely families.
Welcome to 2017!