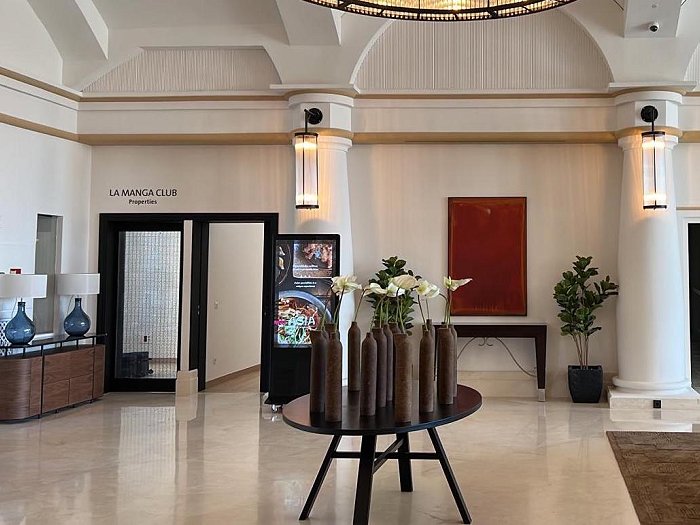 The Grand Hyatt La Manga Club is officially open, and so too is the new La Manga Club Properties Office. The 15th of May marked the highly-anticipated inauguration of the first Grand Hyatt in Spain, and the result was well worth the wait. The spectacularly renovated public spaces and hotel accommodations offer comfortable luxury and a modern design perfectly in line with the numerous other upgrades underway throughout the resort. In addition, the new dining establishments, which include a lobby sushi bar and The Last Green cocktail bar, cannot be missed, and the Alma luxury spa, also located in the hotel, has dramatically elevated the resort's Wellness offer.
We're proud to announce that the La Manga Club Properties Office is newly renovated as well, and that we raised a glass to its reopening on the same day. Its sleek design melds perfectly with the sophisticated reception area of the hotel. You can find us in the same location we previously occupied, to the left of the main entrance once you come through the doors. Our team will be delighted to welcome you at any time, or to schedule a tour of our properties and locations.
La Manga Club Properties' Las Orquídeas luxury apartments will also be taking great leaps forward this summer, and we can't wait to share all the news with you. These two- and three-bedroom apartments are located in a prime central area of the resort within walking distance of the tennis center, and all have private parking and storage areas. With spacious outdoor terraces and a community pool, these freehold properties make the perfect getaway to the coast of Spain at any time of the year. Alternatively, you can choose to make your home at La Manga Club, enjoying the community's swimming pool and gardens when you're not out on the greens, down at the beach, or exploring the fascinating nearby cities of Cartagena and Murcia.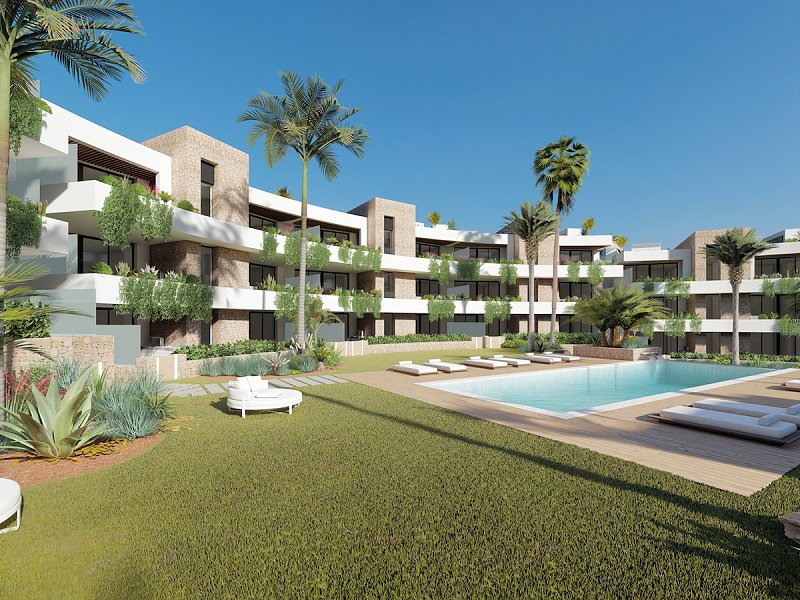 Don't delay! This summer is the perfect time to visit the resort and the La Manga Club Properties office to discover how you can become a permanent part of this incredible growing community of luxury properties and unparalleled leisure facilities.