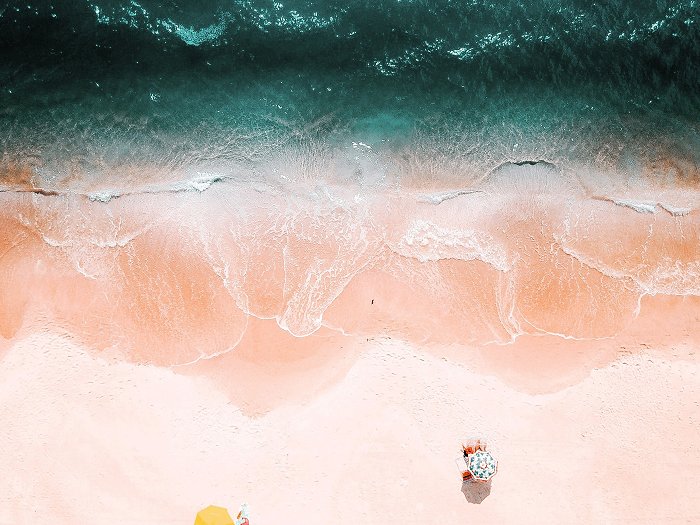 Natural beauty, a pleasant climate, loads of leisure options and a wide range of water activities… the best beaches in Murcia boast all this and much more. Set in breathtaking landscapes and enjoying crystal-clear waters and golden sand, these places are a spectacular environment in which to relax and enjoy your holidays. And with the region's warm and sunny Mediterranean climate an ally for most of the year, this coastline is the perfect destination for those seeking sun and sea. Murcia's beaches are full of variety as well, from quiet, family-friendly coves to lively wide stretches of sand that are the ideal jumping-off point for watersports. Here are a few of our favorites.
Calblanque Beach
This unique and attractive beach is very close to La Manga Club and an obligatory stop if you're looking to have unforgettable Costa Cálida holidays. With unspoiled landscapes that include dunes, cliffs and native vegetation, its translucent waters are an invitation to enjoy a refreshing swim, and the trails and routes of the Calblanque natural park provide an opportunity to explore nature and take wonderful walks.
Bolnuevo Beach
This destination stands out among other Murcian beaches for its impressive rock formations, known as the "Bolnuevo erosions," cliffs that have been carved into by wind and water over hundreds of years. The result is a natural phenomenon that invites you to engage in something like cloudgazing as your mind recognizes figures and shapes in the landscape before you. Bolnuevo Beach's natural, unspoiled environment has few constructed facilities, so it's a good place for an authentic experience. With an extensive stretch of golden sand, there's always plenty of space to relax and enjoy when you're staying in Costa Cálida apartments.
Beaches of La Manga del Mar Menor
One of the main reasons to choose these popular beaches is for their calm and shallow waters. The Mar Menor is a saltwater lagoon that offers a serene environment, ideal for swimming and enjoying water activities without any worries. It's also one of the best beaches in Murcia for families, as children can enjoy this safe sea with additional services like playgrounds and restaurants nearby.
La Carolina Beach
If you have taken a holiday rental apartment in La Manga, this beach will surely catch your attention. Located 5 km from the town of Las Águilas, it offers visitors an opportunity to relax and get away from the urban bustle. In addition to its natural beauty, this beach has remarkable archaeological interest thanks to the many fossil remains from the Miocene period and volcanic material that can be found here. A pristine environment and geological richness make Playa de la Carolina a unique destination for those who want quiet and calm in a beach environment.
Luckily for you, the best beaches in Murcia offer natural beauty, pleasant weather, and plenty of ways to stroll, sunbathe, play with your family, spend time with your partner, and combine beach relaxation with cultural experiences. In short, they're the perfect place to spend your day if you want a diverse sun and sea holiday on the Costa Cálida.