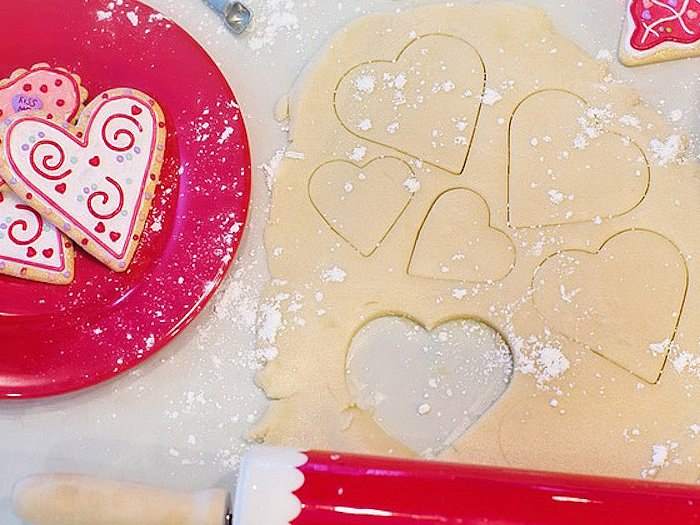 Reserving a few days in the winter to enjoy our resort with your family has become a custom for many of our property owners. Together with the privileged climate and the incomparable landscape of the Region of Murcia, the incredible quality of the services and facilities of our leisure resort is an indispensable draw for those looking for the perfect plan for a couple's Valentine's Day.
There are a thousand ways to make your day unforgettable just a stone's throw from your property at La Manga Club, but this year, why don't you surprise your partner with something different? Besides a day of relaxation in our fantastic Wellness Centre or a romantic evening in any one of the restaurants that make up the varied and exceptional culinary offer in the area, here are three ideas for Valentine's Day that are as original as they are romantic.
Say it with sweets
If you're someone who never leaves anything to chance, you'll love this plan. But do make sure that you contact La Dulce Ilusión a bit ahead of time. This pastry shop is specialized in desserts and sweets for holidays and they make the most beautiful, creative, and delicious personalized treats you can imagine. Contact them at 646899151 or at info@ladulceilusion.com.
They offer a delivery breakfast service to begin your Valentine's Day in the sweetest way possible: choose between their personalized cookies, tarts, cakes or cupcakes, and it will arrive perfect down to the last detail, and with a fun mug accompanied by coffee, juice, or a smoothie. You can order personalized sweets for any occasion or special date. They'll send your fresh-baked treat to your property at La Manga Club in time to see the surprise light up your loved one's face.
And, you can finish off this sweet plan with a baking workshop. Look up their opening hours and reserve a spot: cupcakes, iced sugar cookies, vegan baking, spongecakes, filled pastries, fondant cake, and dripcake are just some of the delicacies you can learn how to make. And if you're more than two, there are children's workshops for the occasion as well.
Love is the greatest adventure
The phrase may be a cliché, but it's also true. Keeping the flame of your love alive is something to aspire to every day, and Valentine's Day is the ideal occasion to breathe life into a passion that can be dampened by the day-to-day. That's why gifting a unique experience may be the best medicine.
If you're a property owner at La Manga Club, you're in luck: the Costa Cálida offers an incredible variety of outdoor activities and a climate to match. Go horseback riding together in the sunset while gazing over the spectacular Mediterranean coast, or enjoy your affinity for photography, sun, and the sea breeze on a whale watching trip. Another option: contemplate the richness of the natural surroundings of La Manga del Mar Menor from a bird's-eye-view in a hot air balloon. There are dozens of ideas to choose from, and you know your partner best, so picking the right one is in your hands.
No rush, just right
Here's an option for those who appreciate tranquillity. The truth is that for many couples, the real gift is enjoying a day together, away from the stresses of daily life.
Surprise your partner with a sedate walk through the area surrounding the Fuensanta Sanctuary. Just an hour from your property at La Manga Club you'll find the most spectacular panoramic vistas in the Region of Murcia. After a few hours in the middle of nature with the best company, head to the Terraza Quitapesares. A sunset there, contemplating the most beautiful landscape in Murcia is the best gift for the eyes and the soul.
Have you decided how you're going to remind your partner that he or she is the most important person in your life? It won't be for lack of options. Take advantage of these and other incredible opportunities at your fingertips, thanks to owning a property at La Manga Club, one of the best leisure resorts in Europe for those who know how to enjoy life. You're one of them, right?