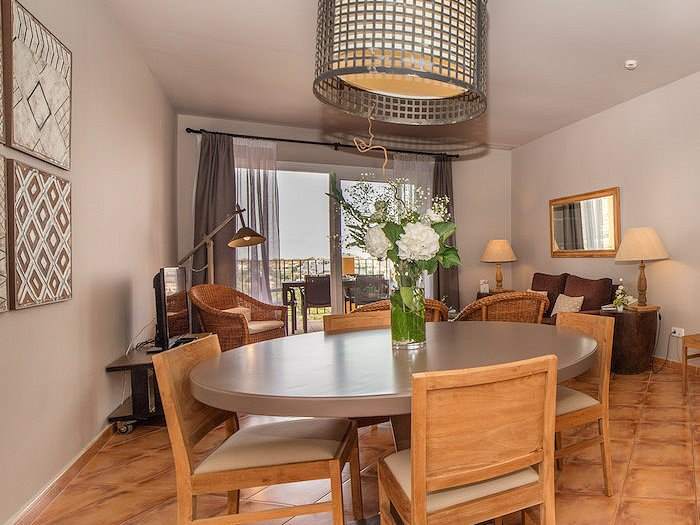 Among your new year's resolutions, we hope you've prioritized giving your family the great gift of time together; and there's nowhere better than in a holiday apartment at La Manga Club.
Our Las Lomas apartments have long been a favourite among buyers looking to both enjoy and invest. You get to holiday at one of the best family leisure and sport resorts on the continent, and our Properties Office will let your apartment for you when you're away. The only responsibility that falls to you is working on your golf swing and collecting your rental income!
Available in studio and 2- and 3-bedroom configurations, the serviced Las Lomas Village apartments are priced from €71,000 and bring returns of up to 6% guaranteed for four years. Located in one of the premier golf resorts in Spain, they give you and your loved ones access to a range of amenities including three 18-hole golf courses, a 28-court Tennis Centre, indoor and outdoor pools, a Wellness Centre, professional football facilities, restaurants, free internal transport, and an outstanding secluded beach.
Depending on the purchasing option you choose, you may use the apartment between 10-30 days per year in high season, or 30-90 days per year in low season, whilst benefiting from an additional annual income.
La Manga Club's Properties Office also takes care of maintenance and housekeeping. You'll enjoy special services like express check-in, additional housekeeping visits, and a welcome basket to make you feel at home as soon as you arrive.
On top of all this, Las Lomas buyers will enjoy a series of exclusive benefits including concessionary green fees and additional golf discounts. A La Manga Club Card entitles you and your family to discounts on tennis, spa treatments, restaurants, accommodation, and shops. And the Las Lomas community plays host to two great restaurants, as well as private owners' facilities that include pools, a multi-sport court, a gym, and a children's play area.
The recently renovated apartments come fitted and furnished so you can begin generating revenue immediately. You can take a weekend jaunt yourself whenever you like, as owners also qualify for an additional 6 nights per month to spend in another studio apartment. With the newly opened Corvera airport a mere 30 minutes away, La Manga Club and your smart investment will always be readily accessible when you need a bit of Spanish sun.