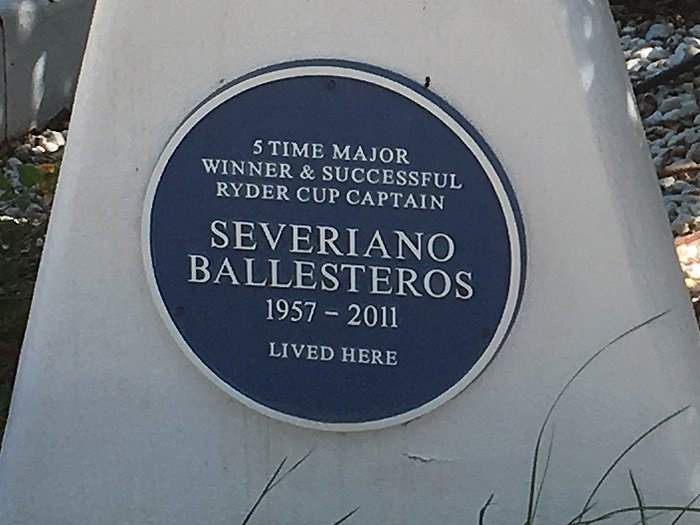 We've just marked the 45th anniversary of the inauguration of our wonderful golf resort and La Manga Club properties, and our storied history, such an integral part of the collective soul of this destination, is filled with countless precious anecdotes and memorable moments. From the 23rd to the 29th of October, 1972, La Manga Golf Course (as La Manga Club was then called) opened with a golf tournament that included some of the most important sport stars of the day and other American and European celebrities. A gala dinner, an awards ceremony, a fashion show and even a field party accompanied the inauguration of what the press called "the first golf course in Spain, and possibly the world, that offers a view of every single one of its 36 holes from the terrace of its clubhouse."
So began the history of La Manga Club. Starting that day, the majority of the important figures in the golf world came in contact in some way with La Manga Club, so it should be no surprise that Severiano Ballesteros, the greatest Spanish player of all time, played a fundamental role in the growth of our resort. The relationship began with his professional debut on the European Tour in the Spanish Open, held at La Manga Club in 1974, when the Santander native was only 17 years old. Some years later, between 1980 and 1985, "Seve" became La Manga Club's Touring Pro, sporting the resort's logo on his golf bag at events all over the world.
In 1985, at the inauguration of the Bellaluz community, he drove three golf balls over the El Bistro restaurant and they came to land in the neighborhood pool. Elegantly dressed as they were for the occasion, guests had no problem jumping into the pool, fully clothed, to retrieve these unique souvenirs.
In thanks for Ballesteros's priceless support of and sincere affection for La Manga Club, the resort offered him one of our La Manga Club properties on Estrella Street (known affectionately as the "Golden Mile" within the resort). "Seve's House" is still standing and a small plaque at the entrance of the garden marks the famous property for all who pass along this lively street: "Severiano Ballesteros (1957-2011) lived here." It also mentions his 5 big wins and his position as Captain of the Ryder Cup team.
The legacy of this emblematic player also lives on in the design of present-day La Manga Club. Our resort has always been synonymous with a deep love for the game of golf, and from the beginning we worked with experts to develop some of the most beloved parts of our facilities. The Pitch & Putt, a firm family favourite, was designed by Ballesteros and remains the perfect place to work on your short game. It has bunkers, water features and both left-to-right and right-to-left putting challenges. The par-3s are especially well designed, with excellent stomping greens, real bunkers, and bushy areas around the three holes. Its design was held to the same high standards as the prestigious North, South, and West courses, which were also planned by experts and offer different styles of play to challenge golfers of every level. The magnificent golf facilities also include the best Practice Centre in Europe and an Academy directed by legendary instructor David Leadbetter and his team.
This past June 3rd, loyal to tradition and to our commitment to world-class golf, La Manga Club celebrated the 5th edition of the Seve Ballesteros Foundation's Desafío. The South Course of our complex was the scene of this competition for young golfers in support of brain tumor research. Ballesteros inspired generations of golfers through his game and his values. Throughout his career he won more than 90 international tournaments including five Majors, and here at La Manga Club we're proud to have witnessed his best moments and count him as part of our resort's legacy. Seve played a huge role here, helping to position not only our golf facilities in Europe, but also promoting La Manga Club as a destination worldwide. We will never be able to thank him enough, but, as Golf Director Eduardo Ruiz recently stated, "It's a great honor to pay tribute to Ballesteros through this tournament."
45 years on from its birth, La Manga Club, with its 560 hectares, almost 6 km2 in size, its luxury properties and its prestigious facilities, continues to be the model for sport and family tourism and one of the international references for golf resorts. Want to learn more about the properties at La Manga Club? Don't worry, we still have plenty of stories to tell. Stay tuned!