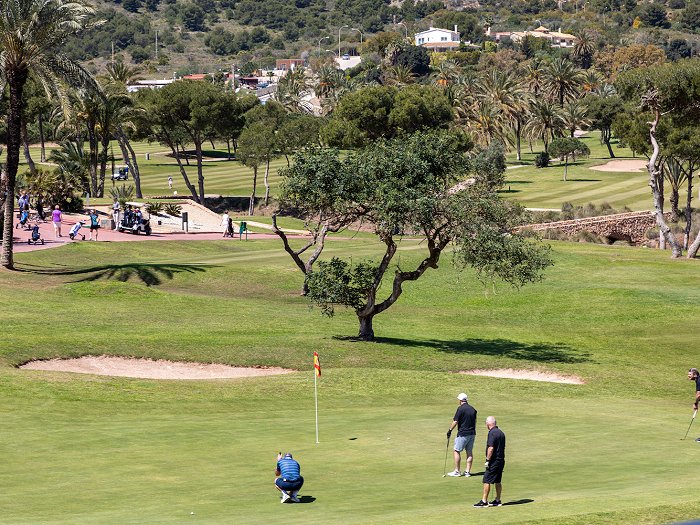 The first Grand Hyatt hotel in Spain is bringing great changes to our resort: ones that go far beyond the hotel facilities and that will have a great impact on the economic aspects of your La Manga Club home. When a renowned brand like Grand Hyatt decides to bet on a particular resort as its first location in Spain, other investors follow suit, wanting to share space with a giant in the luxury hotel sector. Whether you enjoy your property as a second residence or purchased it to benefit from vacation rental revenue, with more and more people eyeing our resort with renewed interest, you can only benefit. Aside from the increasing number of guests at La Manga Club, resales of resort properties will doubtless see significant revaluation in the coming years.
Alongside the incorporation of this luxury hotel into our facilities, our Pro Shop and its reception area have been totally renovated and now offer additional services. The project sprang from a complete rethinking of the space, and includes a location change to facilitate players' access to the three courses and the formalization of agreements with new partner brands. Our Real Golf La Manga logo is now available on exclusive clothing products, golf clubs and key accessories. Another interesting novelty is the introduction of more personalization into the shop, with expert staff on hand to assist shoppers in their choice of items for themselves or as gifts.
Last year marked the 50th anniversary of La Manga Club, and since its inauguration in 1972, golf has been the backbone of the resort. The three golf courses remain among the best in Europe, and they are complemented by our renowned golf academy, which boasts one of the largest practice areas in the region. Its other exclusive facilities include the Club House, the 37 Spike & Sports bar, the Caddy Master and the aforementioned new Pro Shop.
The next time you visit the North Course, South Course or West Course at our Spanish golf resort, you will notice that we have new road signage to mark the entrance to the course, granite stones on the tees and protective netting in the parking lot, new markers and club bag holders, and stall dividers have been added in the practice area. Additionally, the North and South courses have been relandscaped and the buggy paths on the West Course improved.
All these changes, together with the recent refurbishment of The Racquets Club tennis center and the new Grand Hyatt hotel Wellness & Fitness Centre, are adding benefits to our real estate offer that prove once again having a home on a golf course is a guaranteed investment.