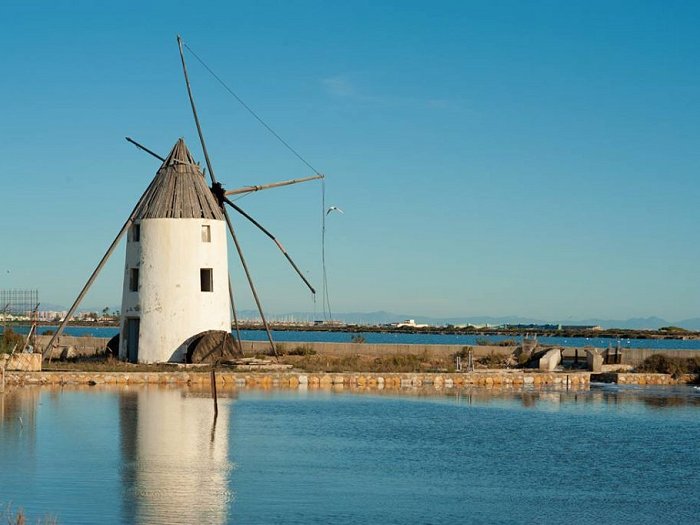 With more than 3,000 hours of sunshine a year, the Costa Cálida covers 250 km of coastline and is an exceptional tourism destination with protected natural areas and tremendously biodiverse waters. It's a corner of the Mediterranean whose extraordinary cultural, gastronomic and marine attractions can be enjoyed at any time of the year.
If you want to say goodbye to summer and welcome autumn, though, the Mar Menor Fair is a great opportunity to learn more about the municipalities of San Javier, Cartagena, Los Alcázares and San Pedro del Pinatar. Today we'll focus on the programming in the last three, scheduled for the first days of October. There are tons of activities to enjoy and so many places to visit in Murcia; here's a summary of some of the outstanding options.
If you're planning to be at your home at La Manga Club, prep your calendar and try these Spanish festivals that will give you a great taste of local life. For the complete program and registration, we recommend you go to the event's official website.
Cartagena
We start with Cartagena, the closest municipality to our resort, La Manga Club. Just 25 minutes away by car, this festival will give you a chance to discover new facets of this port city famous for its well preserved Roman ruins. From September 30th to October 2nd, artistic activities and routes have been planned that will appeal to many different audiences. If you are a nature lover, you'll have to make a choice between two excursions, because both take place on October 1st: one that goes from Los Chaparros to Cala Arturo-Cala Magre, and one that runs through the Marchamalo salt flats.
If you like handicrafts, head to the Feria de Tradiciones that will be held on October 1st in Los Urrutias. Starting at 5:00 p.m., there will be workshops for children, stalls selling handmade cheeses and sweets, craft beer and the typical salted fish and meat products cured in saline mixtures. There will also be local musical performances hard to find on other stages.
This program also features a number of interesting maritime events like the exhibition of Latin sail boats on October 2nd at the Los Nietos Yacht Club and a traditional fishing workshop, which will take place on October 1st in Playa Honda.
All information on these and other events can be found at: www.cultura.cartagena.es
Los Alcázares
If you leave your house at La Manga Club and head northeast, you will arrive in Los Alcázares after a journey of just 30 minutes by car. This town is known for two special protected natural spaces: La Hita Beach and Marina del Carmolí. For the Mar Menor Fair, this municipality has prepared several activities focused on delicious traditional Murcian food. Take note because everything happens between October 7th and 8th. Begin with the II Gastronomic Days of the Caldero del Mar Menor and enjoy a delightful array of dishes from the region, prepared by various restaurants and bars attached to the event. And if you still want to try more, we recommend the Gourmet Market that will take place in Los Luisos Street, and the salted fish tasting organized by the Atrio del Mar hotel. All the information about these and other activities for the week can be found at the website: https://losalcazares.es/
San Pedro del Pinatar
If you have had the pleasure of touring the natural park of Las Salinas or the Arenales de San Pedro then you will have already visited the municipality of San Pedro del Pinatar. This small coastal town to the north of La Manga Club Resort joins the Mar Menor Fair from October 14th to 16th. From their agenda, we would particularly highlight the guided tour at sunset between the salt mills that will take place on the 15th, departing from the Quintín mill on Campoamor Street. These impressive structures, up to 14 meters high, date back to the 19th Century and were used to collect seawater and extract salt. The surroundings of the mills are also photo-worthy, so the guided tours of the salty landscapes might interest you and can be scheduled for the 15th or 16th. The town will also be offering several highly recommended musical and gastronomic shows. Check out all the programming on their webpage: https://www.sanpedrodelpinatar.es/turismo/
Because we know that you love taking advantage of your stay at La Manga Club to get to know new corners of the region, pay attention to all the activities organized by Murcia Tourism on the Costa Cálida. These landscapes, events and experiences are your privilege to take in at any time of the year.