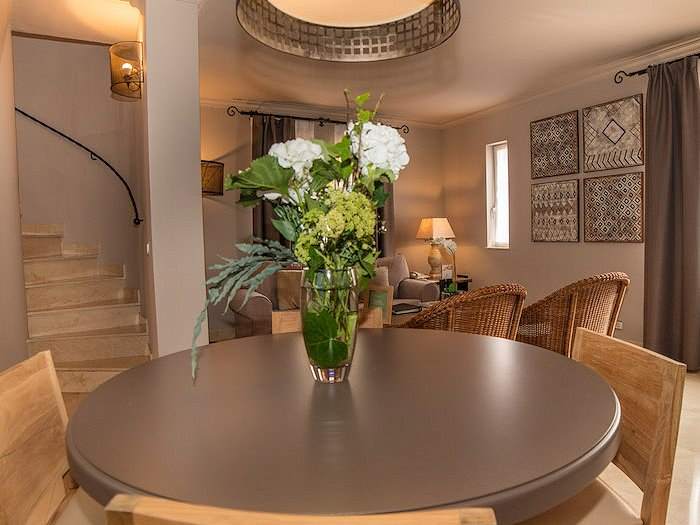 As winter settles in over the northern part of Europe, we're reminded once again of what makes our apartments at La Manga Club so special. Every swing of our clubs in the balmy Mediterranean sunshine in December is a respite from the cold. And every warm moment spent in the company of family and friends around the holidays is another memory to cherish forever.
This year La Manga Club celebrates its 45th anniversary as one of Europe's best leisure and golf resorts of all time. And we're proud to keep carrying on the tradition by offering our owners magical experiences every time they set foot on the grounds.
The Las Lomas apartments at La Manga Club are a unique real estate product designed with a special profile in mind: buyers looking to make a smart investment without giving up their holiday time at La Manga Club. These studios and 1-, 2-, and 3-bedroom apartments are the perfect investment if you want to spend several weeks at the resort every year and have the La Manga Club Properties office rent out your apartment when you're away. We currently offer between 5-6% annual returns, guaranteed, for the first four years of ownership.
All the Las Lomas apartments have recently been refurbished and, combined with their beautiful views over the resort and the proximity to our 2,000sqm Wellness Centre, provide a comfortable and convenient experience in a wonderful community. Prices begin at €70,000 for studios.
In honour of La Manga Club's important anniversary, we are also offering an additional limited-time promotion for those who buy before the close of 2017. New property owners can choose from one of the following two deals:
More usage for La Manga Club enthusiasts
During low season, 50 days of use (20 extra days) or, during high season, 20 days of use (10 extra days) in 2018
Golf lovers
10 free green fees in 2018
Contact the Properties Office below and prepare to fall in love with the Las Lomas apartments at La Manga Club.