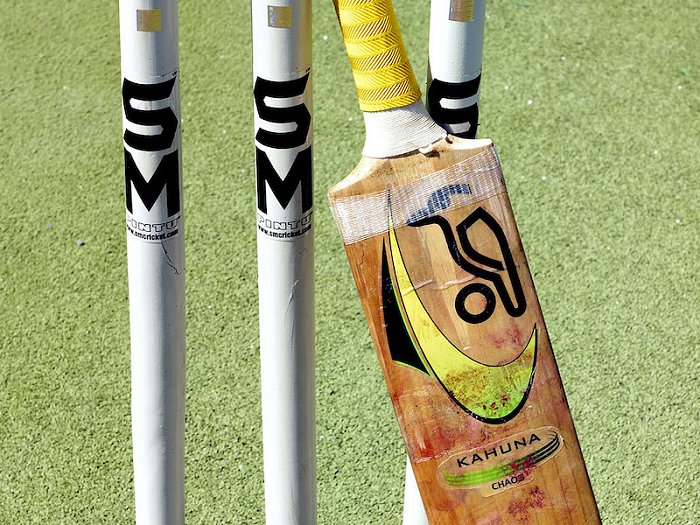 If you love sport, one of the immense privileges of having a property at La Manga Club is attending the multiple prestigious events celebrated at our golf resort. This month of October we have the honor of again hosting the Cricketers Golf Invitational, where you can enjoy the action on the pitches and rub elbows with famous international ex-players. From the 17th to the 20th, La Manga Club will receive not only the owners of our wonderful apartments but also groups of friends and family drawn to the resort by this combination of sport and charity. The Cricketers Golf Invitational supports Chance to Shine, an organization that works to bring cricket to half a million children as an opportunity to develop their physical prowess, evolve personally, and expand their social horizons.
The agenda is set: Friday the 18th and Saturday the 19th the participants will be on La Manga Club's two cricket pitches from 9:30 in the morning to 7:30 at night. To round out the teams, each group of three people will be joined by an ex-player who'll put his skills with the bat and ball to good use. International stars like Chris Tremlett and Jade Dernbach have already confirmed, much to the delight of aficionados of this sport that debuted in the Olympics in Paris in 1900. Countless competitions the world over have long since cemented cricket's importance in the international arena, with the sport becoming wildly popular not only in the United Kingdom but also in countries like Canada and India.
Throughout the weekend there will also be two rounds of golf, still the sport that brings the largest numbers of people to La Manga Club. And to celebrate giving and all the physical efforts of the players, they'll enjoy accompanying social events like the Welcome Reception and the Awards Dinner.
Everything is set for one of the resort's most highly anticipated sport events of the year, so if you're planning to enjoy your La Manga Club property between the 17th and the 20th of October, don't miss this great celebration combining the pleasure of sport with the satisfaction of contributing to a good cause. With prices beginning at £1,000 per player, including three nights at La Manga Club in the 5-star Principe Felipe Hotel, the Cricketers Golf Invitational has high expectations for the amount it hopes to raise and the fun to be had by all. With the multitude of wonderful amenities and services offered by this widely recognized resort, how could it be anything less than perfect?