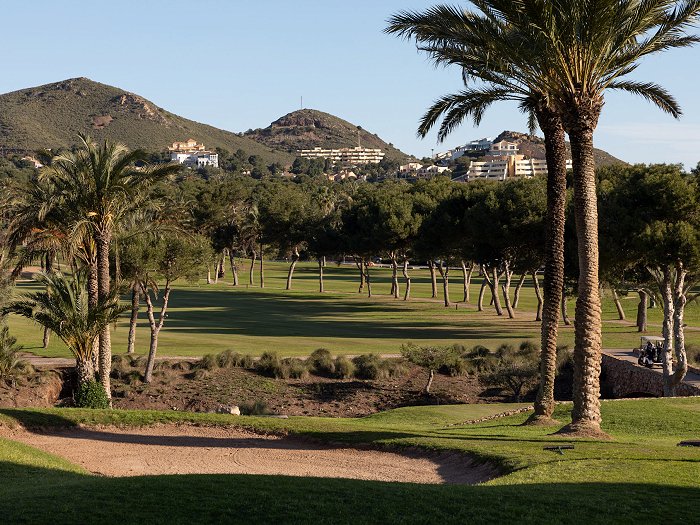 We're proud to announce that La Manga Club has been named one of the 2022 Best Golf Resorts in Continental Europe on Golf Digest's Editors' Choice list. The American publication, which was founded in 1950, is one of the top print and digital golf magazines in the U.S., and very popular with recreational golfers. It covers U.S. and international golfing news as well as offering equipment recommendations, instruction, golf pro profiles, and other tips.
Being named to the annual list, which for the past seven years has put forth the magazine editors' top picks of international resorts, golf gear, and American academies, is a welcome addition to Real Golf La Manga Club's accolades. Above all, it is an honor and a feather in the cap of our hard-working team to be one of only five resorts in Spain that made the cut of these Best Golf Resorts.
Real Golf La Manga Club is much more than a golf course. It is one of a handful of destinations in Spain that has three 18-hole options to choose from, with courses that have hosted numerous professional competitions and tour-related tournaments. There is also Severiano Ballesteros's acclaimed 9-hole Pitch & Putt, and a large Golf Academy that serves golfers of every level with expert training in group or private classes, depending on the player's preferences.
Our owners often comment that one of the best aspects of living at La Manga Club is the ability to choose between three such different courses. It's nearly impossible to tire of playing golf when variety is the name of the game. It's also the ideal place to visit as a golfer: guests can choose to rent an apartment or villa for a comfortable and private stay, or they can opt for the frequent special offers from the Hotel Príncipe Felipe. These can include weekend getaways plus green fees, or special promotions surrounding tournaments in which guests can participate, or multi-day golf packages with discounts on other La Manga Club establishments and services like restaurants, spa treatments, or additional rooms for children.
If you've been longing for time to dedicate to your golf game, head over to the La Manga Club website and pick a holiday option that suits you. You and your golf clubs will soon find out why this is one of the best golf resorts in Europe, and learn about the benefits of having property on a golf course.