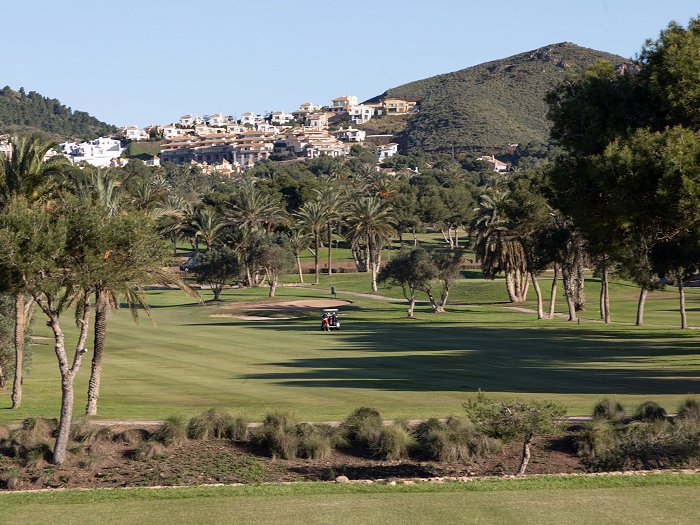 Managing your tee times with a click and from your mobile is what's being offered by the new Real Golf La Manga Club app. A simple and intuitive user interface keeps golfers up to date on the latest news and lets them book their green fee and sign up for any activities, tournaments and group or individual classes being offered at the resort. The app can also help you book a table in the restaurant, get an overview of what's going on in other sport facilities like tennis and football, and receive notifications about general resort news. Additionally, owners and guests can use it to order food for delivery when they're at the resort.
Available on Google Play and in the App Store, the new app gives you the option of configuring a personal profile. This digital pass will then let you take advantage of the golf course facilities, manage your bookings, classes, purchases, invoices, and account balance, as well as put more money into the account right from the application. You can also access your personal information and modify it and create a network of friends.
This latter option is particularly attractive because it will let you share your personal experience at Real Golf La Manga Club with other golf aficionados and create your own community by adding friends and inviting them to share a round with you. You can share the booking payment and design a digital play card to keep score.
With this new app, playing golf at La Manga Club just became an even better experience because you can get information in real time about the weather and the state of the course, see the course hole by hole, find out where the tees and the flags are, and consult relevant information about the services, facilities, upcoming tee times, results, and much more.
Our properties are far more than houses on a golf course; they form part of the great La Manga Club family in which everyone, including owners, guests, and occasional sport facility users, can feel at home. And this new app from Real Golf La Manga Club, capable of anticipating needs and trends in the sector, can only amplify this sense of interconnection.