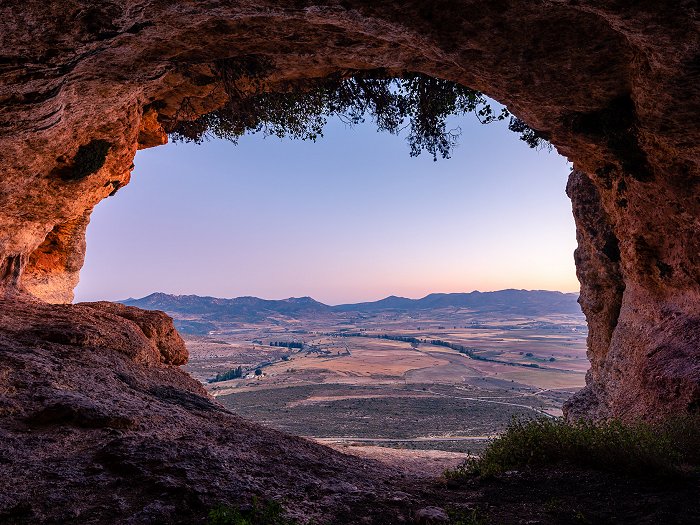 When we think of Murcia we always think of its orchards, the sea, the sun, the golf courses…but did you know that near your La Manga Club apartment there are also a multitude of caves of many different kinds? Prehistoric sites, close to the sea or in the mountains, some perfect for exploring with children and some only appropriate for the most experienced spelunkers. There are many in the region, including Horadada, Mediodía, Neptuno, Agua, Zaén, La Risca, Calar, and Milano. They're all special, all worth getting to know, and all Murcian. Today we'll tell you a bit more about the Zaén and Bajil de Moratalla caves in a journey that will take us all the way back to the Metal Age.
The Zaén and Bajil caves, an incredible archaeological find
The Zaén and Bajil caves are located in Moratalla, an enclave well known for its paleontological and geological features. This is the area where the so-called Norbetic Strait passed, that connected the Mediterranean and the Atlantic in ancient times, and a multitude of caves, fossils, and hollows stand as testament to this fact. Have you ever thought about your La Manga Club property in this historical context? The caves of Zaén, which were already inhabited as early as the Bronze Age, are still used today to protect livestock, and they also provide one of the best views of the area: the landscape of Campo de San Juan, where geology and the passage of humans through history are on display together. This is a unique place in the region, where nature becomes the artist to detail beautiful spots that are always in transformation.
The caves at Bajil are smaller than those of Zaén and difficult to find, like those of Murciguillos and Iglesia, so we recommend that you go accompanied by an expert. Here you'll find subterranean hollows and cavities that aren't very difficult to navigate but offer great natural beauty. In addition, in the nearby Cerro de las Víboras, there is an archaeological deposit that dates to between 2800 and 1400 BC. They have found remains from that period including homes, sepulchers, weapons, tools, and monuments, among which is especially interesting the funerary one whose presence indicates that there was an important leader among this megalithic community.
If you're ready to take a journey through space and time, from your La Manga Club apartment back to prehistory in these caves, make sure you respect the natural areas, follow the established trails, and don't leave behind any kind of trash. We also recommend that you go in groups of limited size and be aware of the risks of slipping or falling in some of these hollows. A professional guide is always recommended if you want to take the proper precautions.