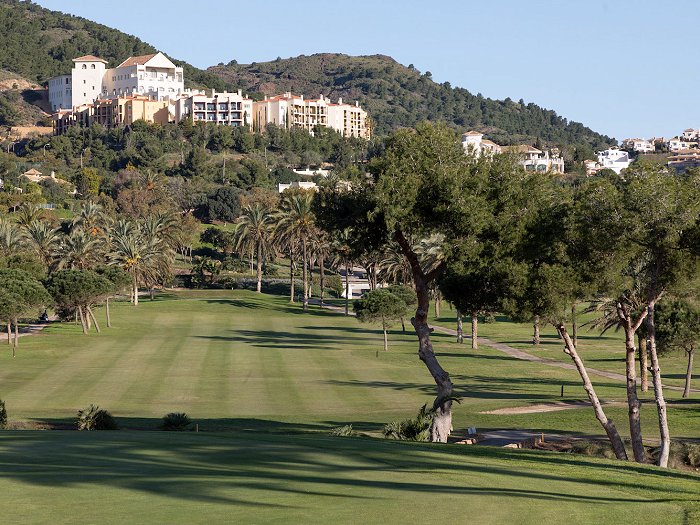 Perched at one of the top elevations in La Manga Club, Las Lomas Village has long been one of our residents' favorite communities within the resort, offering a relaxed atmosphere and wonderful views. The apartments and townhouses come in various layouts and sizes, and all have delightful balconies or terraces from which to enjoy the Mediterranean weather.
We are happy to announce that as of late May 2023, Ona Hotels & Apartments will become the manager of the entire Las Lomas complex, including the apartments, services, and communal areas and facilities. The Barcelona-based company has 37 establishments in its portfolio, comprised of hotels and aparthotels, with locations in some of the best holiday destinations in Spain. It is in the middle of an ambitious expansion plan which will allow it to bring plenty of resources to the project. It brings both general expertise in the professional management of holiday accommodation, and tested experience in the Las Lomas complex at La Manga Club.
Since January, ONA has already been managing the Peninsular Club apartments within Las Lomas, and the new agreement, ratified by the Community of Owners this month, expands their management to the rest of the complex.
We are looking forward to the positive changes this news is sure to bring. ONA has already begun work on its improvement plans for Las Lomas. These include refurbishments of the lower swimming pool and two of the dining establishments. Additional improvements will be announced as the year continues, and they will involve the apartments themselves as well as other facilities within the complex.
This is an exciting year for La Manga Club, with improvements and major positive changes happening in every part of the resort, and we are excited to add this piece to the property and accommodation puzzle. Las Lomas Village, already part of the backbone of our residential community, is set to take flight.