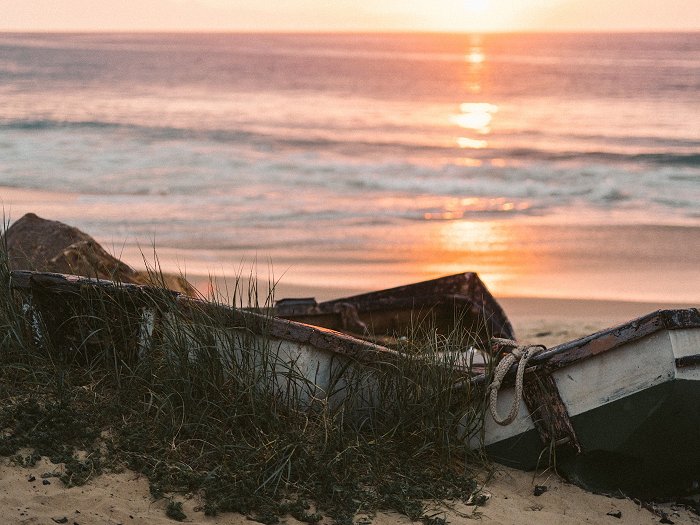 "Mar Menor tourism" is synonymous with outdoor plans, playing sport, enjoying local cuisine, immersing yourself in culture, and a million more activities, each more attractive than the last. The Mar Menor lagoon itself is nearby, but there's plenty to explore near it in incredible locations untouched by the burdens of the mass tourism that one experiences in other parts of the coastal regions. Plans abound for all interests and ages, and this idyllic corner of Spain's southeast will offer an ocean of entertainment. Today, though, we'd like to make four suggestions that are great for the family and will help you plan ahead for your next visit to La Manga Club.
Sunbathing in Águilas
The frenetic rhythms of modern life make rest a real necessity, and there's no better way to rest than under the sun in Águilas. Known for its Carnival (declared a Festival of International Tourism Interest in 2015) and its coast, this town boasts pleasant sandy beaches that, bathed by the beautiful Mediterranean Sea, will make you leave your agenda, the world, and the rush behind.
There are any number of beaches we can recommend: Playa de Cocedores, La Carolina, Playa de la Higuerica, Calarreona, Matalentisco, and Cañada del Negro, to name a few. And don't overlook the remote hidden coves! Whether its winter or summer, you'll find peace of mind and a perfect place to recharge your batteries in Cala Mijo, Cala de las Tortugas or Cala de la Herradura.
Stroll through San Pedro del Pinatar
Leisure may be synonymous with relaxation, but it doesn't have to mean a sedentary lifestyle. Families who love movement and physical activity will find in San Pedro del Pinatar the perfect setting for a day away. This municipality of just over 26,000 inhabitants is a hidden treasure full of history and nature, which is why it is so attractive for lovers of antiquity and ecology.
When planning Mar Menor tourism activities, you cannot miss a walk through the town of San Pedro del Pinatar and its enclaves. If you leave from your home at La Manga Club, within 30 minutes you can begin a tour of the area's 856 hectare Regional Park. You can also visit the Roman ruin of La Raya, treat yourself to a wellness session at the mud baths, or visit the beautiful beaches. If you like architecture, you can take a tour of iconic churches like San Pedro Apóstol, Santísima Trinidad or Nuestra Señora del Carmen or take a tour of the Barón de Benifayó palace.
Eating in Los Alcázares
Gastronomy lovers shouldn't miss Los Alcázares, a small fishing village of just over 16,000 inhabitants whose beaches offer picture-perfect landscapes. After sunbathing and between walks, you can enjoy many types of authentic coastal food, but you cannot leave without trying El Caldero, a dish that takes its name from the container in which it is made, a traditional fisherman's foundry pot. This rice stew always contains at least three ingredients: ñora peppers, garlic and rock fish. The latter can be mullet, sea bream or red scorpionfish, although in some variants sea bass is used instead. Caldero is very easily found in any restaurant in Los Alcázares, and the La Manga motorway and the AP-7 will get you there in less than 30 minutes from your home at La Manga Club.
Spending the day with children in Cartagena
If you don't want to hear the dreaded phrase "I'm bored," sightseeing in Cartagena is the ideal plan for your children. Whether they are unstoppable tornadoes or feel happy surrounded by culture, in this Murcian city you will find something that fascinates them, and a bit of consequent parental peace for you.
From its network of municipal libraries to sport activities (sailing, canoeing, hiking, and more), going for walks or excursions (by boat, horseback or tourism bus), karting, cinemas, theaters or children's activities in the Calblanque Regional Park, Cartagena offers endless fun proposals for your little ones.
Relaxation, gastronomy, walks that will open your mind and your eyes, unlimited children's activities… Are you still mulling over your Mar Menor tourism plans or have you already chosen how you'll spend your family holidays in Murcia?