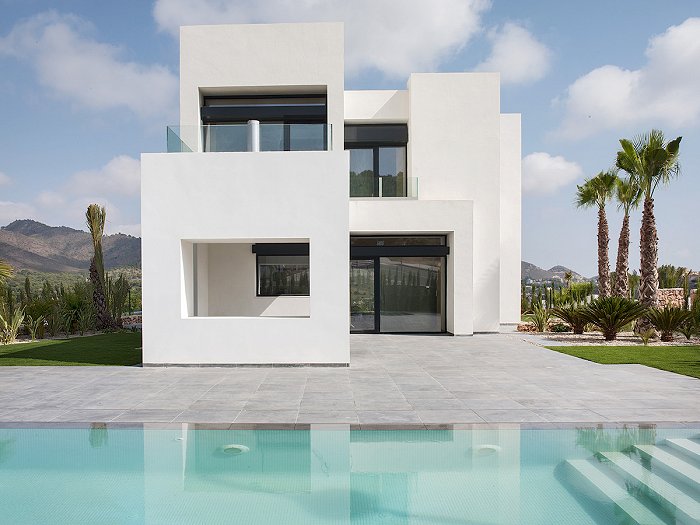 With the purchase of a villa at La Manga Club, not only can you enjoy an incredible home in a unique enclave surrounded by nature and with first-class services, but you also gain strategic benefits that can expand your ability to move freely around Europe. There are undeniable investment advantages to buying a home in this prized geographical location, but you may also be able to obtain Spanish residency and, therefore, the possibility of moving freely as a European resident and/or as a businessperson throughout the European Union (EU). And becoming a homeowner in one of the resort's most exclusive real estate developments, Las Acacias, will also make you a part of one of the most dynamic residential communities in Europe, boasting top-quality construction and exquisite contemporary luxury.
With the acquisition of properties worth 500,000 Euros or more, the Spanish government grants residence permits to non-European foreigners, which entitles them the same rights and privileges as any EU citizen. In order to apply, a pre-contract for the purchase of a property must be presented along with guarantees or an already formalized property purchase. In the case of the first scenario, a legal Spanish residence permit is granted for a duration of 6 months and in the second case, it is extended to one year.
With these options available, your house at La Manga Club could well become your home in Europe. With the ability to move easily, this could be the perfect opportunity to start your business on the continent, and a great chance to acquire a home in La Manga Club, especially if you live in a European country affected by Brexit.
Las Acacias: a second home at La Manga Club
Enjoy a residence permit as a European citizen in the quiet, natural and cosmopolitan environment Las Acacias offers. At the heart of the La Manga Club resort, close to our golf courses, you can choose a 3- or 4-bedroom villa or chalet with excellent design and high-quality finishes. The plots available are between 500m2 and 742m2, and each residence offers a private pool, garden and private parking. In addition, owners benefit from discounts and special services that the sports complex provides: the resort amenities, the spa, the gym, the restaurants and the Hotel Príncipe Felipe. Las Acacias is a modern, bright and practical home that is a safe investment, both in terms of property value and also for the purposes of establishing yourself as a European citizen in the southeast of Spain.
From your property at La Manga Club you have easy access to an extensive network of motorways that connect with the rest of the country as well as two nearby airports which see numerous direct daily flights to major European cities. With a year-round average temperature of 22ºC, La Manga Club could well be the paradise you've been seeking in the Murcia region of Spain. Its fantastic location between the Mediterranean Sea and the Mar Menor offers easy access to several beaches, as well as natural areas of undeniable beauty such as the Regional Park of Calblanque, and Cabo de Palos and Islas Hormigas, an internationally recognized marine reserve.