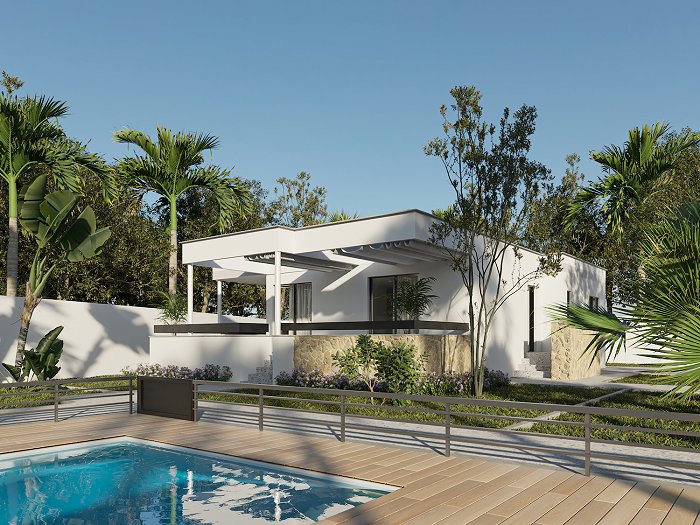 We're delighted to announce that, as of this month, we are launching new properties at La Manga Club. Sales for the highly anticipated El Boulevard are open, and we believe the community won't stay on the market for long!
As anyone familiar with La Manga Club Properties can tell you, our new-build developments always meet our exacting standards in terms of quality, location, amenities, and architecture. These modern properties stand out within the resort. Their central location gives our residents the feeling that all La Manga Club's facilities are at their fingertips, without renouncing the privacy and calm of pristine grounds with gardens and swimming pools.
With every new community we create, we strive to diversify our offer so there's a La Manga Club home for every kind and size of family. Those who want independent villas and private pools will delight in Las Acacias. Buyers seeking freehold apartments with large terraces and sea views will find their match at Las Orquídeas. And now, those who want a commercial space, or a furnished apartment to let part of the year or an independent villa, have El Boulevard.
El Boulevard combines the best of everything residents love about La Manga Club: dining and leisure establishments next door, spectacular views of Calblanque Natural Park, and quality residential spaces. There are 16 commercial properties available in one part of the development, and 7 properties (5 tourism apartments and 2 freehold three-bedroom villas) in the other. Both benefit from parking and landscaped gardens.
Four of the apartments have two bedrooms, one three bedrooms, and all have terraces. They are zoned as tourism properties, meaning that they can be let legally to tourists for part of the year, and be used as a holiday home by their owners when they want to spend time at La Manga Club. As a consolidated destination with a steady flow of visitors each year, this is a safe investment that is sure to garner great returns for buyers.
For more information about these new properties, or to see renders and floorplans, you can visit the community page on this website or contact our sales team, who will be happy to assist you in whatever you require.