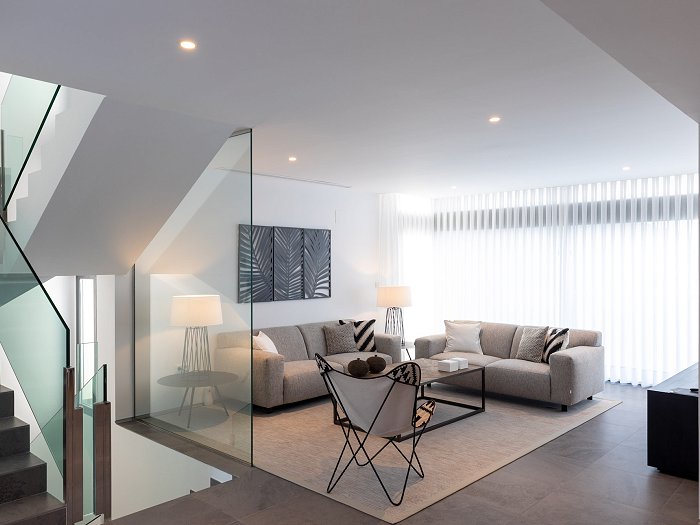 A natural aesthetic, delicate touches, and sophistication in equal parts: the decoration of La Manga Club's Las Acacias villas was born through a careful selection of materials, finishes and textures for its multipurpose spaces, perfect for combining remote work and family life throughout the year. Ensconced in a quiet neighborhood and standing independently from each other, these homes capture sunlight from different angles thanks to their large windows and the clean exterior volumes that prioritize functionality and comfort. In line with this concept, decorator Rita Rosés has developed an interior design in which visual simplicity predominates: a "less is more" in white and gray that lets the tones of the environment shine through.
"This project responds to a change in our way of life," asserts the Catalan designer. "There are spaces that project an ideal professional atmosphere. They are flexible, adaptable. The architecture and the furniture allow for indoor and outdoor office environments and are designed for owners who value both their professional obligations and their quality of life."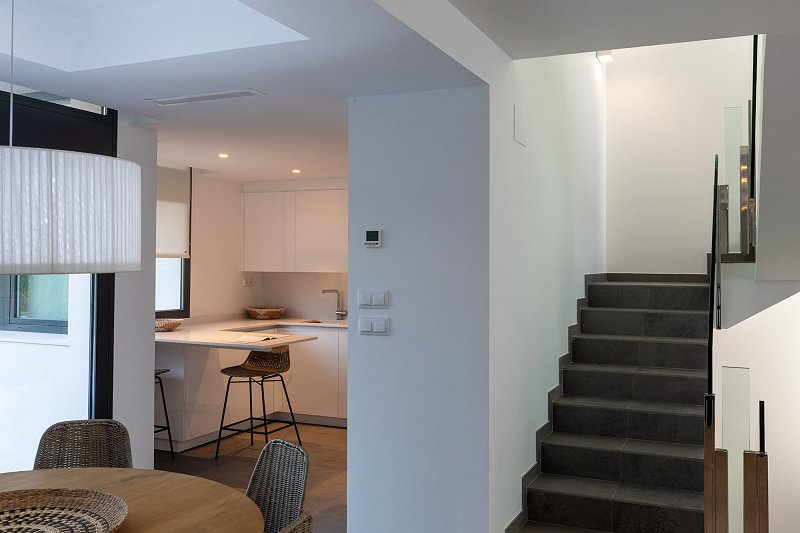 The comfortable yet structured sofas, the tables and chairs in the garden, and the stools at the kitchen bar are all examples of these features. Anywhere is a suitable place to plug in your computer and work in an environment free from the noise and stresses of the city.
A central location
La Manga Club homeowners and those who are considering an investment in our golf resort will find in Las Acacias a central residential community built with the quality expected from the Innov·arq architecture studio. Buyers can choose between villas with two, three or even four bedrooms, all with a private garden, swimming pool and parking, as well as the 24-hour security service offered by the resort.
In keeping with the familial spirit of La Manga Club and inspired by the good climate of the Costa Cálida, with its year-round sunshine, these residences offer a very welcoming atmosphere. Wood in different shades ranging from aged oak to light brown complements the architecture, and in our model home, rattan, cotton and synthetic sisal in gray and white bring the textiles to life, and make the most of the natural light in all the rooms. The open spaces are perfect for combining creative, social, personal and professional activities in absolute comfort.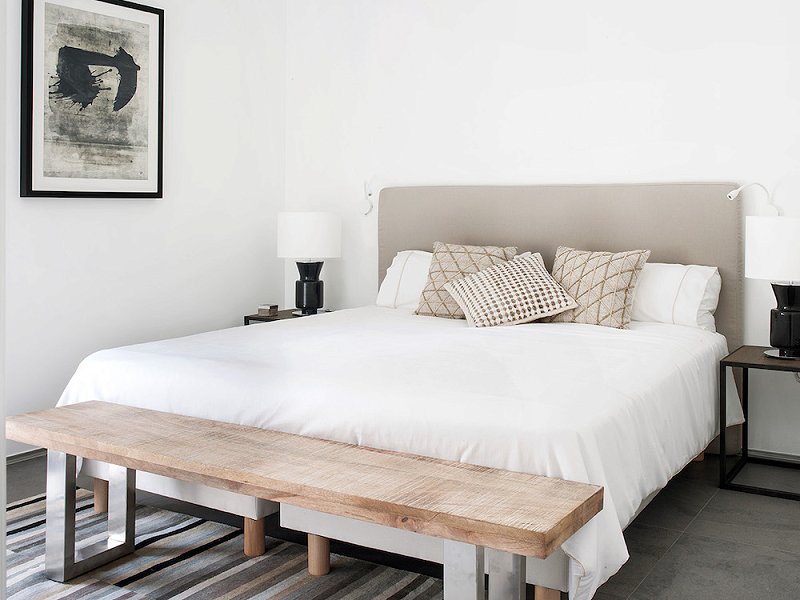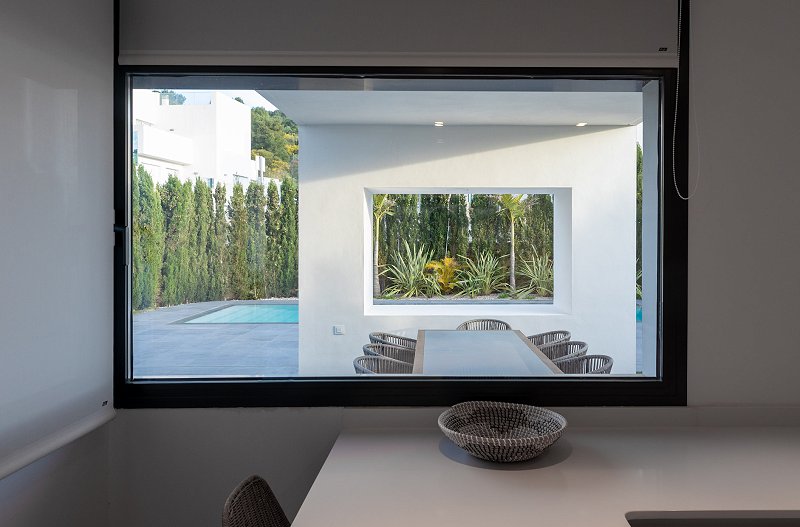 With more than 30 years of experience in interior decoration, Rita Rosés is faithful to her maxim of "preserving the cultural references" of the environment. It's a philosophy she has applied in projects like the Abama Resort residences on the island of Tenerife, the La Cala restaurant at La Manga Club, the Palmaroga hotel in Asunción (Paraguay), and commercial spaces in Barcelona, among many others. The La Manga Club Las Acacias villas add a very Mediterranean touch to her portfolio of modern ideas.
Owners interested in Rosés's design services for their own Las Acacias residence may contact our sales team for more information.