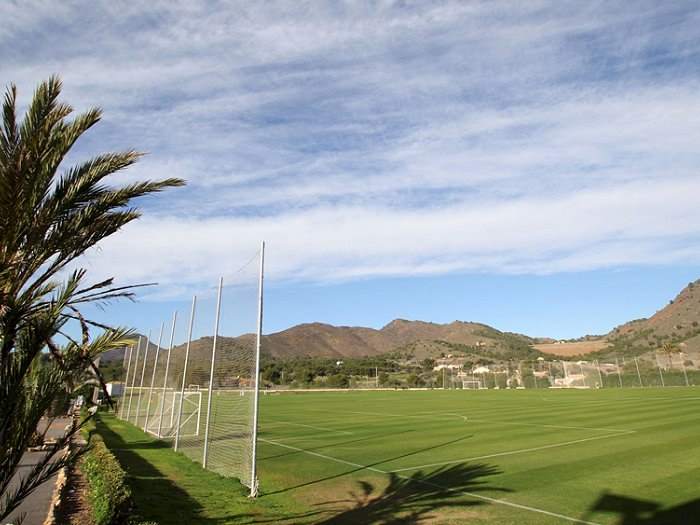 Ah, winter in our La Manga Club apartments! The weather is great, Las Lomas Village is welcoming, and, for the football fans among us, it's primetime. There's no other resort in Europe that regularly leaves its residents agape at the proximity of the continent's biggest sport stars, who cruise into La Manga Club for a little training plus R&R when we least expect it.
The 8 FIFA-regulation pitches at La Manga Club have long served as a beacon for the best footballers in Europe – and the rest of the world -, and our resort is proud to be able to serve the needs of elite athletes through our excellent facilities, high-performance sport centre, 2000 m2 spa and dozens of leisure establishments. It's an incredible privilege and source of inspiration, particularly for children, to be able to see some of our heroes up close and personal, and to see the dedication required of professional athletes.
This week we are ecstatic to welcome none other than Liverpool FC, who begin their first training this morning. They'll be with us until Sunday, so keep your eyes peeled on the field and off!