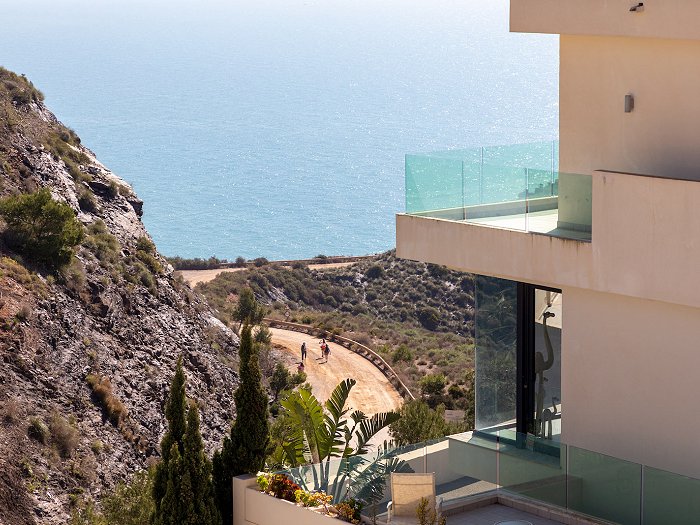 Many British, Germans, Swedes, Norwegians, Danes and Austrians can attest that retiring in Spain is a wise decision. So much so that the Expatra Global Retirement Index 2022 has named Spain the second-best country (surpassed only by Portugal) in which to spend your post-career years. When it comes to our golf resort, the advantages of Spain multiply for those over 65 years of age. Below, we'll tell you about some of the virtues of the Region of Murcia, but also about the excellent resort infrastructure, the security that comes with living in a gated community, and the variety of services you'll find just a few meters from home.
The comforts of living in a luxury resort in Spain
The laid-back Spanish culture, the extensive coast, the climate, the low cost of living, the health care system, security, and taxation all offer points in Spain's favor when choosing a place to retire. And at La Manga Club, there's another factor to weigh as well: the comforts of residing in a prestigious sport resort. This means not only enjoying three golf courses, 28 tennis courts and multiple football pitches, but also having quick access to a beautiful beach, enjoying the wide range of bars and restaurants on the grounds, and taking advantage of the hotel services available. There's also the added convenience of having a pharmacy, shops, a supermarket, and petrol stations just a few steps away.
Spain: a destination that offers great health
Many people choose Spain as their retirement destination because of the stability provided by its national health care system with extensive and qualified coverage. The European Health Card (for community members) or the Golden Visa (for those from outside Europe who purchase a home) guarantee high-quality medical assistance, with very good technical and professional equipment, as well as excellent infrastructure that offers peace of mind to older residents. The pleasant year-round climate, hundreds of days of sun, and surrounding natural areas also favor the enjoyment of the outdoor activities so crucial to maintaining the body in its optimal state.
A gated community
Buying a home at La Manga Club and retiring in Spain not only means buying peace of mind but also security. Living in a gated community with effective security systems and 24-hour guards offers true freedom, as resort residents know the facilities' access points are controlled. And the management of common spaces like the golf courses means never having to avoid crowds or experiencing setbacks to do with bookings.
A natural enclave
It's been confirmed scientifically that people in contact with nature can improve their mental health, their cognitive function and their ability to interact socially. People of retirement age will find the ideal conditions for their well-being at La Manga Club. The resort offers outdoor sport and leisure activities, but it's also surrounded by nature. Within just a few minutes, you can be hiking in the Calblanque Regional Park, Monte de las Cenizas or Peña del Águila or sunbathing on a beach in the pleasant Mediterranean temperatures, even in the winter months.
Retirement can be a highly satisfying stage of life, but deciding where you're going to have a second residence and enjoy it is crucial. Taken altogether, the attractive and hospitable Spanish culture, its climate, its health system, guaranteed 24/7 security and a host of services may just make La Manga Club the ideal place for retiring in Spain.