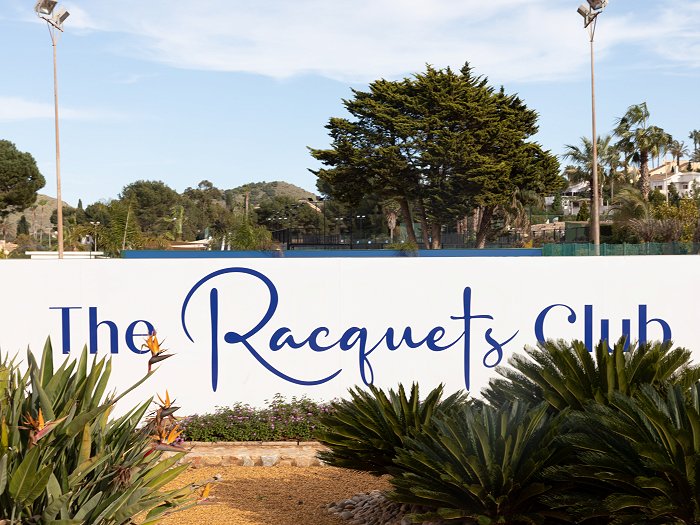 The Racquets Club, the renowned La Manga Club (LMC) tennis complex in Murcia, has improved its facilities through a major recent renovation and expansion. The center is managed by the Munns family, the winners of the request for proposals for the renovation, and has reinvented this tennis brand in one of the best resorts in Europe. The work has been ongoing over several months, with the club remaining open to the public, and the total investment has been over €2 million. With 28 tennis courts, 7 paddle tennis courts, a fitness room with high-level physiotherapy services and a cafeteria-restaurant, The Racquets Club offers a wide range of services to its users. In addition, the surfaces of all the courts have been renovated to improve the playing conditions for clients that include overnight travelers and owners of the resort's homes.
This tennis complex, together with La Manga Club's three legendary and internationally renowned golf courses, is one of the great attractions for professionals, tourists, and sport lovers who visit or establish their residences in the resort.
According to 2021 data from the National Institute of Statistics, the United Kingdom remains the largest supplier of international tourism to the Costa Cálida. The UK's more than 70,000 visitors represented 30.5% of all international travelers who visited the area. The UK also generated the highest tourism spending in the region: €75.9 million, or 30.8% of total spending.
Currently, La Manga Club Properties has several housing developments for sale, including El Boulevard (a mix of residential and commercial spaces), Las Orquídeas, Las Acacias, and more than 10,000 sqm of plots, with 1,300 buildable sqm, that could help interested non-Europeans obtain a Golden Visa. The investor profile within La Manga Club is currently overwhelmingly British (86%), with sizeable populations of Belgians, Germans and Canadians.
La Manga Club Properties is the majority owner of the land available for development in La Manga Club. Located at the unique crossroads of the Manga del Mar Menor, Spain's largest lagoon, and the Calblanque Natural Park, this corner of the Costa Cálida is characterized by mild temperatures throughout the seasons, and an average of 300 sunny days a year.
Owners' greatest motivation for purchasing a property at La Manga Club is the climate (77%), followed by a love of golf, safety, and the beautiful natural surroundings. Manolo López, the director of La Manga Club Properties, explains that as a developer, La Manga Club Properties "works to attract an investor who values natural heritage and who seeks tranquility and family comfort in a coastal area with an ideal temperature and privileged access to exclusive sports facilities." He observes that, over the last year, interest has been growing in the acquisition of real estate and land.