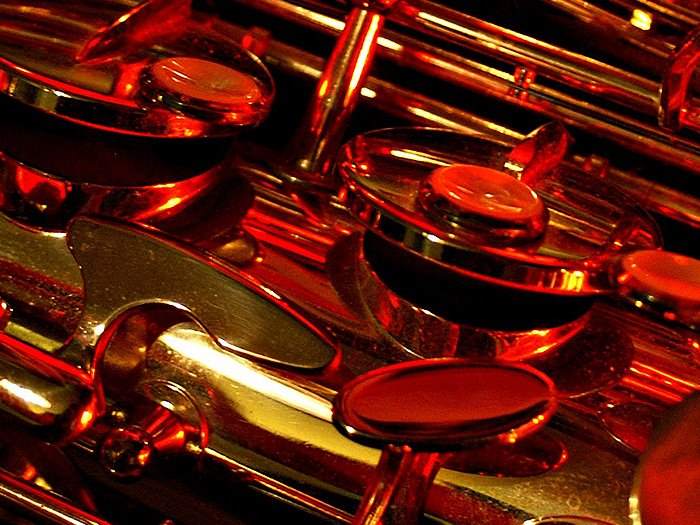 If you own a La Manga Club property, you know that there are few places in the world better to be. Our sport and leisure offer, with its range of options of professional quality located right next to your villa or apartment, includes restaurants, tennis courts, golf courses, world-class football pitches, gyms, a spa, and more than 15 bars and restaurants. And don't forget about our beach with semi-private access! We know you could spend 24 hours a day, 365 days a year enjoying your apartment, but sometimes it's worth it for us to leave our little paradise and take a taste of the cultural and music events offered by the Murcian Levante. Today we're recommending two so you can plan one of your summer nights and enjoy two of Spain's most prestigious festivals of the summer: the San Javier Jazz Festival and the La Mar de Músicas Festival. Right near your home at La Manga Club!
XX San Javier Jazz Festival
Just a short distance from La Manga del Mar Menor, like La Manga Club Resort, you will find the town of San Javier. It's a small, quiet city with little more than 30,000 inhabitants where every year they celebrate one of the most reputable jazz festivals in Spain.
Since 1998, the San Javier Jazz Festival has been adding the most important names in the genre to their lineup, highlighting all the different styles and trends that make jazz fans such tireless devotees. Performers have included the well known and internationally renowned Stanley Jordan, Dianne Reeves, Richard Galiano, Jackson Browne, Bobby McFerrin, Toquinho, Eric Burdon, Chris Isaac, Steve Winwood, Herbie Hancock, Gary Moore, The Manhattan Transfer, Bo Didley, Pat Metheny, Van Morrison… The entire list is interminable, so we suggest you buy tickets yourself and go enjoy this incredible event that was named a Festival of Regional Tourism Interest in 2004.
But hurry, because this edition began the 30th of June and ends on the 30th of July. You still have time to get to the Almansa Park Municipal Auditorium and see, for example, George Benson (on the 20th), the Charles Lloyd Quartet (the 21st), Sammy Miller & The Congregations (the 23rd) or Michel Legrand, who will close the XX San Javier Jazz Festival on the 30th of July. It's the perfect compliment to your days of leisure at your La Manga Club apartment.
See the website for more information and to check out the program .
XXIII

La Mar del Músicas Festival

Another wonderful event outside your La Manga Club property is the La Mar de Músicas Festival that has been celebrated since 1995 in Cartagena, the municipality closest to our complex. It's a different kind of festival, that over the course of a week practically takes over the city with its seven stages distributed between plazas, public buildings, and auditoria: the Castillo Árabe, the El Batel Auditorium, the Torres Park Auditorium, the Patio de Armas in the Artillery Park, the San Francisco Plaza, the City Hall Plaza, and the Paseo del Puerto just next to the El Batel Auditorium (these last three offer free entry).

The festival is dedicated primarily to what is known as World Music, and from Friday the 14th until the 22nd of July, artists from multiple countries and various styles will be filling the Cartagena nights with joy, exoticism, and local sounds with a universal resonance. This edition you can't miss the opener featuring Kanaku y el Tigre (Peru), Carla Morrison (Mexico), Residente (Puerto Rico), Puerto Candelaria (Colombia), and Nicola Cruz (Ecuador). And that's just the first day. After that, we recommend you not miss Pablo Milanés (who received the Mar de Músicas award this year), Michel Camilo & Tomatito (France-Spain), Franco Battiato (Italy), Rocío Márquez (Spain), UB40 (England) or Alpha Blondy (Ivory Coast). On the 22nd of July the festival closes with Elenco Da Paz (Angola), Leyla McCalla (United States), Oumou Sangaré (Mali), Alpha Blondy (Ivory Coast) and The Mahotella Queens (South Africa). As you can see, there's a wonderful eclecticism afoot at this cosmopolitan affair that you can't miss.

And if you have small children, you can sign them up for one of the many workshops La Mar de Músicas offers in their La Mar Chica area, dedicated to the littlest festivalgoers. There you can see them try their hands at cooking, writing poems, doing handicrafts or playing percussion instruments with qualified instructors who will make learning an unforgettable experience for these youngsters.

See the website for more information about the festival and its varied offer.