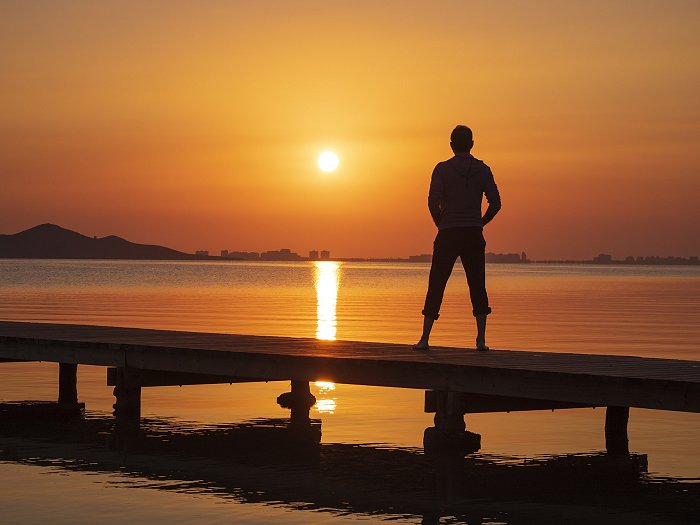 Southern Europe remains a formidable destination for those who want to buy property in Spain for residence. This is an investment project that, post-Brexit, is even more attractive because it allows British citizens to obtain a European residence permit through some purchases. But it's not only the British considering a first or second residence in Spain. The Germans and French have also been captivated by the sun and the beaches, the culture and gastronomy, the natural spaces, and the Spanish lifestyle.
If you are considering spending your retirement years on the Costa Cálida, you are in luck. No matter whether you want to buy a property in Spain for residence, investment or holidays, today we'll explain what you have to do and the advantages your wise decision will bring.
Obtaining a
NIE

for buying property in Spain

Whether you belong to the European Union (EU) or not, any foreign person can buy a property in Spain, even after Brexit. But to do so, you must obtain a Foreigner Identification Number (NIE). Depending on your country of origin, you can apply for it at the Spanish consulate or embassy within your country or at a police station in the municipality where you plan to buy property.

If you are a resident of the EU, depending on your objectives (whether to buy, to reside, to stay for the summer, etc.), you will first get a temporary NIE that states you are not planning to reside in Spain. This is a necessary first step towards buying a house or getting a permanent NIE, which is required for stays longer than three months.

If, as a buyer, you are a non-EU citizen, you must obtain this non-resident NIE. It will expire after three months and can be renewed, and this is all you need if you are not planning to reside in Spain but would like to buy a house. The resident NIE, also called the TIE, is for those who do plan to reside in Spain for more than six months.
Advantages of buying a property, post-Brexit
The mild climate and pleasant temperatures, the beauty of areas full of history and culture, a gastronomy as rich as it is diverse, natural enclaves that are jewels of biodiversity, the ease of getting around… these are just a few of the best known attractions of Southern Europe.
But if you're looking for property for sale on the Costa Cálida, you should know that buying a home in Spain has even more advantages. The prices, for one, are much more competitive than in other developed countries, and more easily affordable for many foreign European citizens. There's also the possibility of letting your property for tourism rental when not in use, and thereby earning extra income. Many resorts in Spain, including La Manga Club, offer communities zoned for tourism, meaning that it is completely legal to rent these properties to tourists. And as ever, Spain remains one of the top holiday destinations for Europeans.
A newer benefit to buying a home over a certain price point is the Golden Visa. This is a special residence card that gives non-EU citizens and their nuclear family permission to live in Spain legally and move freely throughout other countries in the European Union. This permit is obtained by acquiring a property whose price exceeds 500,000 Euros. Still have doubts about why to buy a property in Spain for residence? Consult our advisors at La Manga Club Properties and they will show you all the real estate projects available for your investment so you can get started planning your second home in Spain.