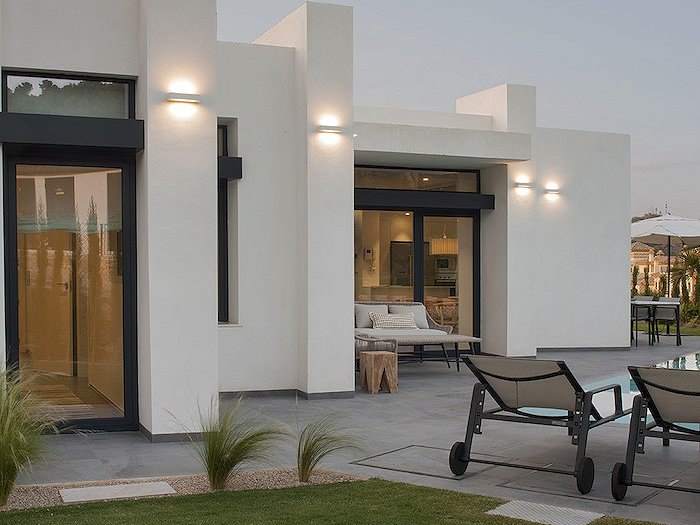 If you've been eyeing one of our gorgeous modern villas, the Las Acacias properties at La Manga Club, you are in tremendous luck this February 2019. Five of our front-line plots, with sweeping views of the Mar Menor, are for sale throughout the month of February with a discount of 15%. We are also offering a significant price reduction of up to 17% on our three show houses.
The Las Acacias residences were launched in 2018 with the aim of revolutionizing the property offer at La Manga Club. These are the last new-build single-family homes that will be developed in the centre of La Manga Club, and their modern design and luxurious light-filled interiors make them true showpieces. With beautiful private pools and gardens, these are residences made for lovers of the Mediterranean sun.
The villas come in 2-, 3-, and 4-bedroom configurations, and each of our show houses models one of these layouts.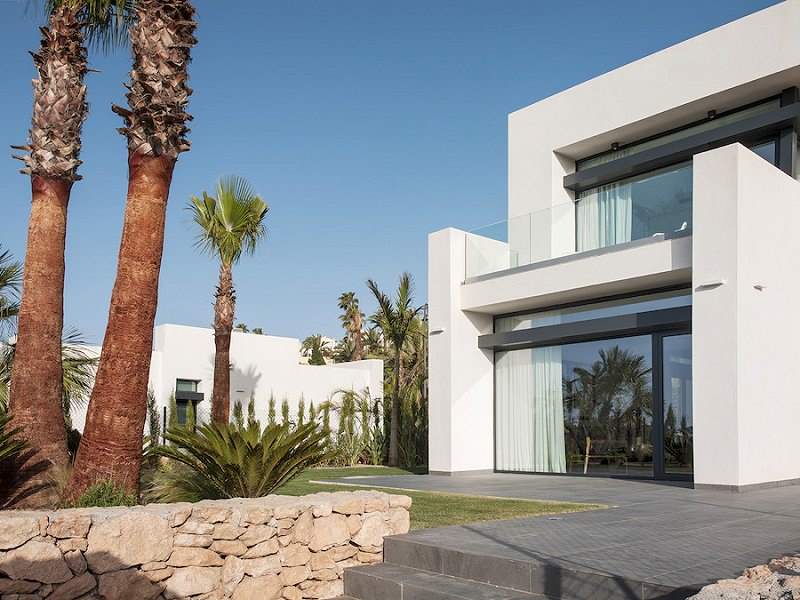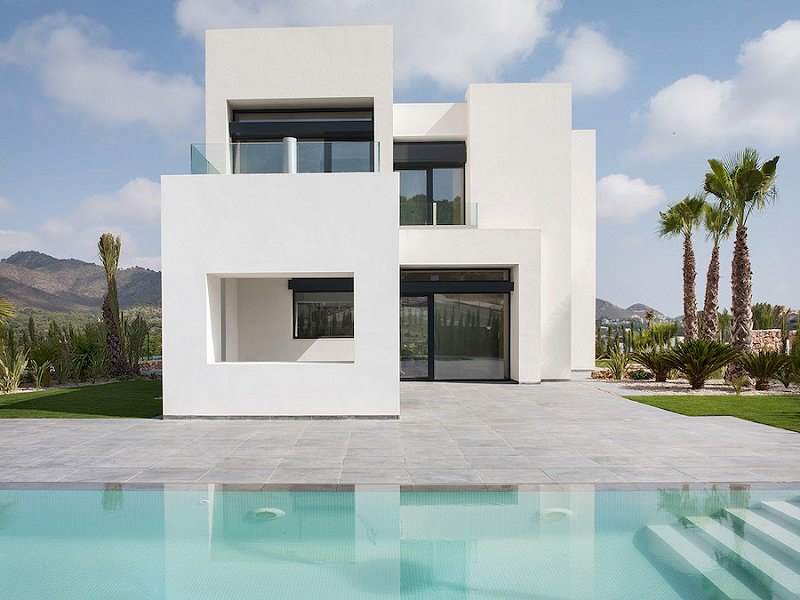 Our five plots with discounts have unobstructed views of the sea and are a 5-minute walk from downtown La Manga Club and all its shops and restaurants. The offer applies to plots P3, P4, P5, P6, and P7.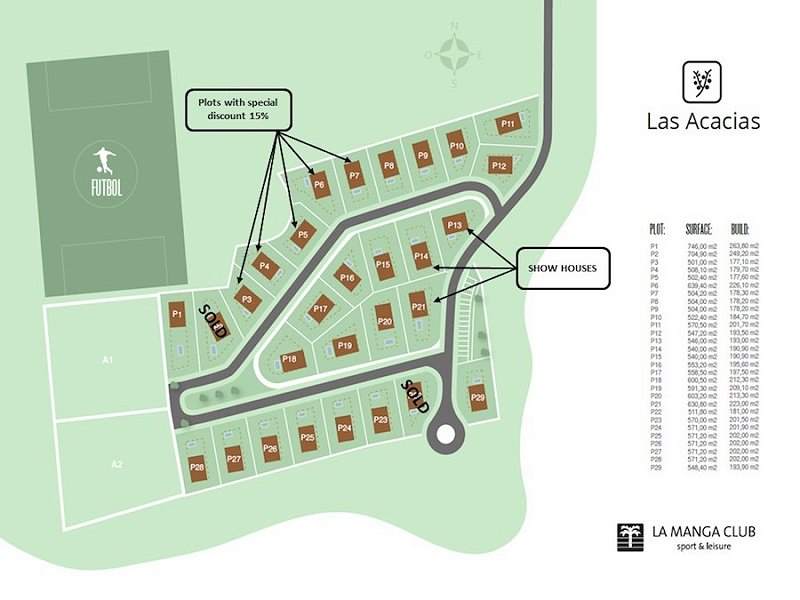 Our new owners will receive discounts in all food and beverage establishments owned by the resort, as well as on spa treatments and gym memberships. And of course the community also has access to the rest of La Manga Club's award-winning facilities, including three 18-hole golf courses, the 28-court tennis centre, professional football and crickets pitches, the Wellness Centre, 17 bars and restaurants, and much, much more.
Contact out offices today to find out more about these stellar properties at La Manga Club and to take advantage of this special offer!