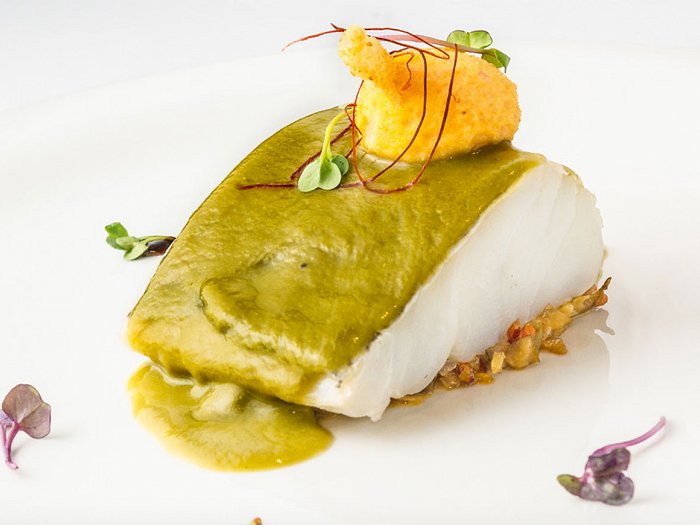 For the first time in history, a city will keep the title of "Spanish Gastronomic Capital" for two years in a row, offering the best Spanish food to locals and visitors lucky enough to enjoy it. Just around the corner from your La Manga Club home, you'll soon be able to participate in a number of activities developed around Murcia's native fare. This is a great opportunity to take up the calendar of events, fairs, and tastings that the pandemic made us put aside in 2020.
Named the 2020 Spanish Gastronomic Capital, the city of Murcia and 45 other municipalities in the region had planned hundreds of activities that were suspended due to the health crisis. But with the dawning of 2021 and the expectation of tourism picking up again, local administrations and businesses in the dining sector have put the projects back on the front burner with numerous virtual offers. If you're planning to spend time in Murcia, make room and time for high-quality Mediterranean food. We begin the year with the Jumilla Family Wine Dinner and the Semana de la Huerta (Orchard Week), and as more activities are announced we'll be sure to share them with you.
Virtual dinner with Jumilla wines
Imagine a lovely dinner at home featuring dishes developed by first-class chefs and the best Jumilla wines. That's the proposal of the Jumilla Family Wine Dinners. The restaurants and chefs participating in this endeavor are offering delicious meals delivered to your doorstep. The meals are highly exclusive, with only a very limited number of guests being privately invited to these virtual events in which the chef and the sommelier will guide you on a sensory journey through texture, flavor, and delectable aromas.
Each dinner will feature several prize-winning selections from the 26th annual Quality Test of the DOP Jumilla wines, including Juan Gil Blanco, from Bodegas Juan Gil; Casa de la Ermita Crianza, from Esencia Wines; and Amatus dulce, from Bodegas Bleda. It's a veritable gastronomic rite to be enjoyed with family and friends and in which you can meet new people who share your love for fine dining.
Virtual Show Cooking
The Semana de la Huerta murciana (Murcian Orchard Week) will be celebrated between the 6th and the 14th of March, and you'll have healthy regionally grown vegetables and fruit at your disposal and ready for convenient preparation in your La Manga Club home. The Tejiendo Redes Association has organized three virtual show cooking events to be filmed and broadcast from renowned restaurants like Jota Ele, El Churra, and Amureco. The first event, to be held on Saturday, the 6th of March, will teach you how to prepare artichoke and sobresada with chato murciano (a prized local species of pig); grilled eggplant with D.O. Murcian Region goat cheese and honeycomb; and finally, a potato-based shell (made with the prized local patata spunta) designed to hold smoked salmon. These top regional ingredients can all be found in Murcian markets and will delight you with their distinctive Mediterranean flavors.
If you can't make that event, sign up for the one on Saturday, the 13th. The chef of restaurant El Churra will help you prepare a Murcian salad with local cherry tomatoes and ventresca (tuna); white-wine braised artichokes with ham and pine nuts; and a Murcian pisto (ratatouille) with cured sardines and quail's eggs.
Little by little, the 2021 Gastronomic Capital is putting forth its plans and events to bring the best Spanish food to the table at your La Manga Club home. And as the operation hours of local establishments expand, you'll have more and more chances to dive into the best products and dishes of the region.