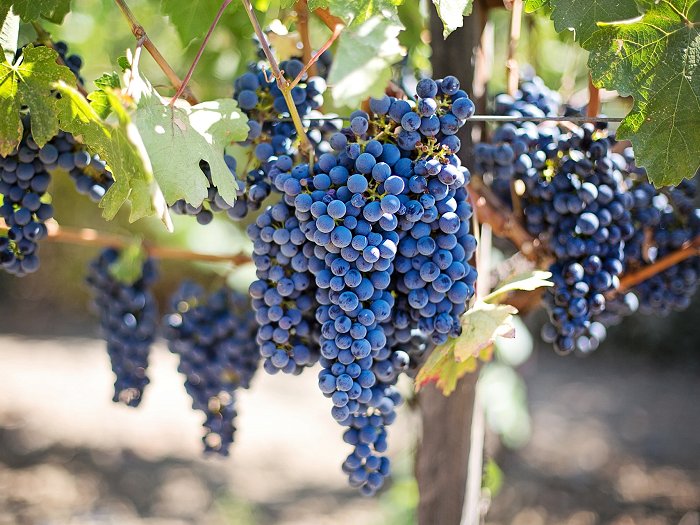 Just an hour and a half from La Manga Club you'll find a magical enclave well worth the drive: the Jumilla wineries. Located in a beautiful area, the inhabitants here have long loved this fertile ground and celebrated it by producing fruit to make some of the best wines in Spain. But that's not all. Today you'll find out that wine tourism goes far beyond the wine routes themselves and the delicious Murcian food that accompanies them. Fairs and festivals; natural, cultural and historical heritage; photography, music, museums, stores, and gastronomic events all come together in the northeast of the Region of Murcia and the south of Albacete to comprise the Jumilla Wine Route.
Test your senses
The Monastrell grape and the work of the producers and wine experts of the Jumilla Designation of Origin have together built prestigious bodegas that have earned the respect of the Spanish and international wine world. These balanced wines are well-rounded but potent and expressive, with plenty of fruit aromas. The Jumilla wineries offer products with notes of ripe fruit, cherry, strawberries and black currant, with an intense purple-red color and purple trim. In the mouth they have structure and strength, with lively and persistent tannins.
You can take an educational tour of any number of the establishments in the area, but if you're a lover of good eating as well as good drinking, you might as well combine the two in the multitude of specialized establishments that will help you stretch your senses to full capacity.
Local wine bars and restaurants will allow you to delve into all the wines you choose while enjoying the traditional dishes of Murcia, and we guarantee your night will be a total success, thanks to the quality of the local cuisine. Whether you try something fished straight from the Mar Menor, a rice dish made with the heavenly Calasparra, or a typical dessert, your palate is sure to be delighted.
The Jumilla Wine Route: taking you beyond the glass
In addition to the spectacular natural landscapes, Jumilla is home to important archaeological sites that, taken all together, make this a place of great beauty fused with quality oenology. You can experience it for yourself in, for example, "Harmony of wines and cheeses," a tasting-pairing activity consisting of local products and led by sommelier Guillermina Sánchez Cerezo. They offer guided tours to monuments and historical sites as well, letting you come to understand the rich cultural and historical heritage of Murcia in a different way.
Culture plays a fundamental role in Jumilla in other ways as well. Summer offers a plethora of evening concerts; the months of September and October bring a national photography contest that culminates in the exhibition "Drinking with the eyes." And every November there are gastronomic days filled with activities surrounding the traditional cuisine of Murcia.
Add to this the excellent olive oil production houses and the area museums, and a weekend getaway to the Jumilla wineries begins to sound like a packed adventure. Fine wine, Murcian gastronomy, and fascinating culture…what more do you need?