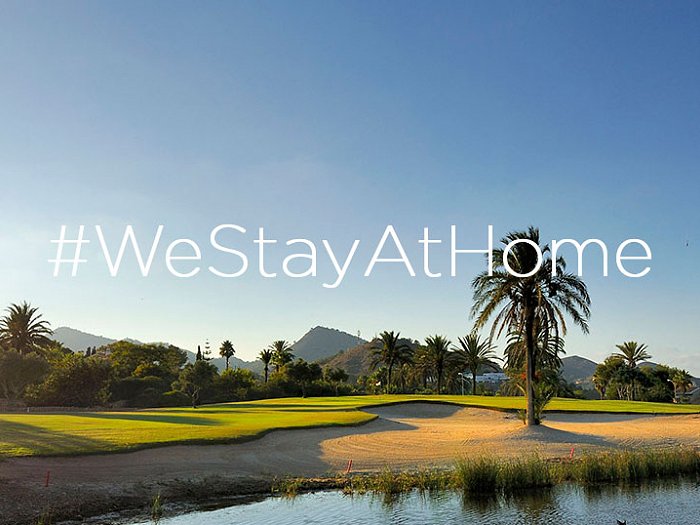 In the context of a situation that is ever-changing, we will use this space to maintain a line of communication regarding COVID-19 and the status of the services and facilities at La Manga Club.
La Manga Club Properties stands in solidarity with the medical, service, and support personnel working overtime in Spain to ensure our safety and the health of the population. In this respect, we are following all the national requirements regarding social distancing and reduction of contact. We consider it our responsibility and of the utmost importance that each of us do our part to help keep coronavirus infections low in the Region of Murcia.
All resort services except for maintenance and security will be closed from at least March 15th to April 13th, following the official Spanish State of Alarm, in order for us to reduce face-to-face contact and protect our owners, guests, and staff. However, we will be maintaining a minimum of services to ensure that the owners currently residing here are comfortable and well taken care of. Their security and needs are our utmost priority.
As of the 24th of March and until further notice, access to the south side of the resort will be restricted in order to strengthen security. Control 2 entrance will be closed and all traffic will enter through Control 1.
On the resort grounds, as permitted by law, supermarkets, pharmacies, medical services, ATM machines, and the other necessary service establishments will be open. Click the link below for the Official Police Guidelines during the State of Alarm. These will help you understand what individuals are permitted to do while complying with the State of Alarm. There are also important numbers and contact information for services on the ground at La Manga Club.
Read the Guidelines.
22.03.20.COVID 19.Update.15.Police.Guidelines
Please do not hesitate to contact us below if you have any questions or problems.
Lola López (+34) 638 209 036 / Zana Atiles (+34) 618 409 609
official@propertieslamangaclub.com
If you want the latest updates about information within the resort, the Community Facebook page is quite active.
We wish you the best and urge you to support each other and keep the health of our most vulnerable populations in mind during this time. Together we will overcome this challenge.