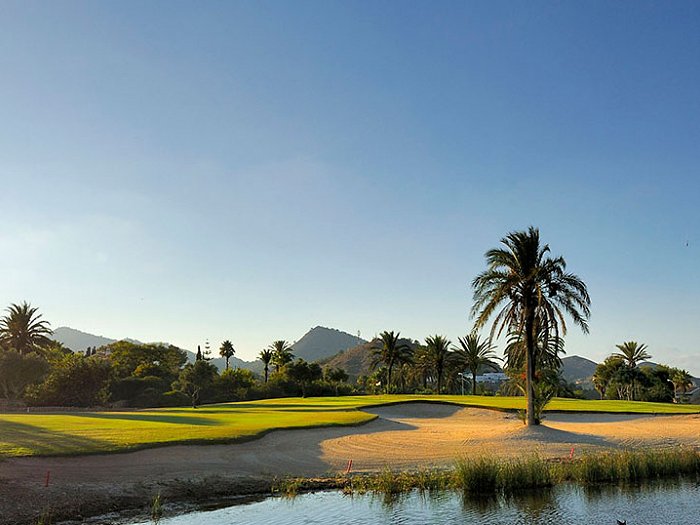 In the context of a situation that is ever-changing, we will use this space to maintain a line of communication regarding COVID-19 and the status of the services and facilities at La Manga Club.
La Manga Club Properties is happy to announce that the Region of Murcia is now in Phase III of the Confinement De-escalation. This will have a variety of implications for movement and reopenings of businesses at La Manga Club and in the surrounding area. The Spanish Government has announced that it will reopen Spain to tourists from Schengen countries from the 21st of June, with the exception of Portugal, from which tourists can begin coming to Spain on the 1st of July.
One of the most exciting developments is that as of the 1st of July, the Hotel Príncipe Felipe and several other resort services will reopen. See below for more details. In addition, the North Course is already open and golfers can book tee times.
Terraces of bars and restaurants, as well as the common areas of commercial centers and nightlife establishments, are open, with a use of 50% of their tables so as to maintain social distancing. There are no longer any restrictions on the use of vehicles.
More details (they will be updated as changes occur):
Accommodation: All guests will stay in our luxurious 5* Principe Felipe Hotel. Any guests with a reservation in the Las Lomas Apartments for July and August, should contact our reservation department. Alternatively, please be assured we will reach out to you very soon.
Restaurants: Our flagship Amapola restaurant will be open for breakfast and dinner. Sol y Sombra, our hotel poolside bar/restaurant and La Cala restaurants, will be open for lunch. Our renowned Piano Bar will be open for pre and post evening meal drinks. A full room service will also be available.
Golf: The North and South courses will be open, as well as our Golf Academy, practice and driving range facilities. The Par 47, the West Course and Bar37 will remain closed for a while longer, but golfers will be able to enjoy the Sol y Sombra bar/restaurant for daytime refreshments and al fresco dining.
Tennis and Bowling Green: The tennis courts and tennis academy will be open, and we look forward to welcoming our many owner friends back to their beloved bowling green.
La Cala Beach: In addition to the restaurant, the La Cala cove beach is looking good and will be available for guests to enjoy.
Initially, there will be no shuttle service around the resort. However, as soon as we can guarantee all necessary safety measures, the service will be restored.
See this page for the safety protocols established by management for the hotel and the resort.
Please do not hesitate to contact us below if you have any questions or problems.
Lola López (+34) 638 209 036 / Zana Atiles (+34) 618 409 609
official@propertieslamangaclub.com
If you want the latest updates about information within the resort, the Community Facebook page is quite active.
We wish you the best and urge you to support each other and keep the health of our most vulnerable populations in mind during this time. Together we will overcome this challenge.