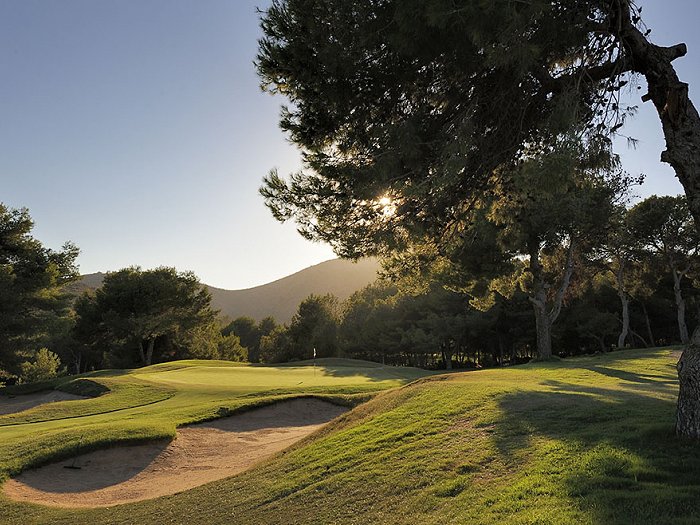 Life is a journey filled with challenges and characterized by constant evolution, and these challenges (especially those we put to ourselves) are what allow us to grow. With that in mind, La Manga Club Properties is very excited to announce a major change here at La Manga Club that will impact the future of our beloved residential community for the better: the recent incorporation of the resort into the Grupo Inversor Hesperia (GIHSA) family.
One of Spain's major hotel groups already possessed of 29 hotels with 3-, 4-, or 5-stars, Hesperia has incorporated La Manga Club to strengthen their new line of business in the luxury vacation complex sector on the peninsula. The ultimate objective is to make La Manga Club the best holiday and leisure complex in the south of Europe, a goal that dovetails perfectly with the philosophy that has motivated our sales team and the entire La Manga Club Properties Office for years.
Working side by side with Inmogolf, the subsidiary of Arum Group that will continue to manage the real estate properties at La Manga Club through its Property Sales Office, GIHSA's experience in the hotel sector will be a great driver for La Manga Club. The resort will add the 5-star Príncipe Felipe hotel and the 4-star Las Lomas Village holiday apartments to its portfolio, the latter sold through the Properties Office of La Manga Club under our buy-to-let formula. For the resort, which has already been working tirelessly to renew and refurbish existing facilities and to launch new residential communities like the elegant Las Acacias luxury villas and the Las Orquídeas apartments, the introduction of a powerful investor is a great opportunity that will guarantee positive growth in the medium and long term.
Three times the size of Monaco, the extraordinary location of our resort between the Mar Menor, the Mediterranean, and Calblanque Natural Park, together with its magnificent leisure and sport facilities (three 18-hole golf courses, a tennis centre with 28 courts, a football centre with 8 FIFA-regulation fields, and our high-performance sport centre, together with numerous other gyms and swimming pools), have made La Manga Club one of the most dynamic residential communities in Europe, as well as a training destination for professional teams and players from all over the world.
Just one year after celebrating the 45th anniversary of the founding of the resort, this is without a doubt a great piece of news for the owners of our apartments and villas at La Manga Club. It means more support for our investments and a strengthening of the brand and its real estate products. Stay informed through our various communication channels to learn first-hand about the exciting new changes on the horizon. We can't wait!