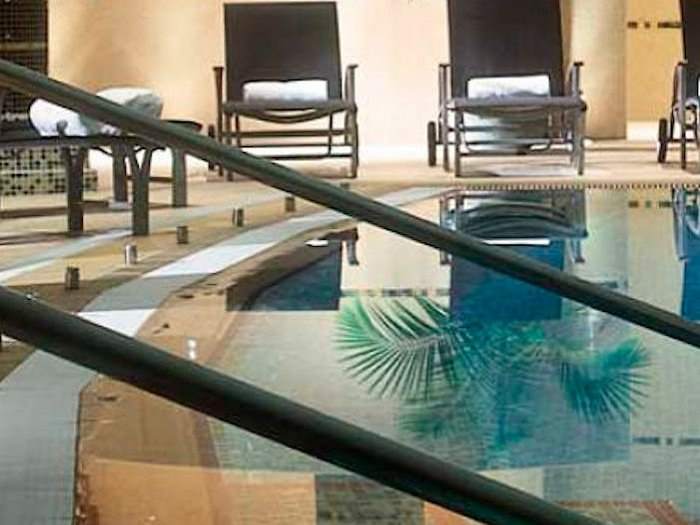 February 14th is coming up, that special day when hearts and flowers are in abundance, and we've already seen its harbingers here at our properties at La Manga Club. We think it's important to stop and thank our partners for being at our side. And while celebrating love is something that we should do every day, surely you've something more up your sleeve than just covering your lover in kisses. If you have the fortune to enjoy a few days of relaxation at your home at La Manga Club, we want to offer you a few ideas of how to create a Valentine's Day that's only possible in Europe's top resort. And, just to help fudge the dates a bit and not let the calendar rule your life, most of these activities are available from the 10th to the 17th. Extend this special occasion and – why not? – make a romantic week out of it at La Manga Club.
Wake your partner with a delicious breakfast
Surprise your partner as the day breaks with a bouquet of flowers and a delicious breakfast. Make it with fruit, sweets, and all the little details that make your partner happy. Thanks to the incredible dynamism of our residential community, at La Manga Club you'll find plenty of local businesses where you can buy what you need, but if you want something different, you can also order something special from outside the resort. You decide where you want to see that smile: bring your partner breakfast in bed, or set it up on the fabulous terrace of the 37 Spike & Sports Bar to enjoy the fabulous Mediterranean breeze and a view of the golf course.
A day of loving competition
If you own a residence at La Manga Club, it's more than likely that you're fans of sport. You can engage in a lively tennis match or take some swings on La Manga Club Golf's premier courses. And if one of you is more of a pro than the other, perhaps today is the day to let your partner win.
Lose yourselves in our amazing spa
After a well-deserved rest, you can enjoy a relaxed swim or a massage in the resort's Wellness Centre, one of the largest and best-equipped spas in all of Europe, with no less than 13 treatment rooms, swimming pools, steam baths, and top international cosmetic brands. The centre has created some special packages in honour of Valentine's Day that run from the 10th to the 17th of February.
Remember to book at spa@lamangaclub.com /or wellness@lamangaclub.com.
Delve into international flavours
If you are the proud owner of a La Manga Club property, then enjoying our cuisine is a must. If you're looking to dine by the sea, surprise your partner with a lunch or dinner in the exclusive La Cala restaurant with views of the Mediterranean by the cliffs of La Manga Club. What's more, and we would expect with such a variety of restaurants at hand, some of our favourite establishments have prepared special menus for Valentine's Day. At the Royal Café in the Hotel Príncipe Felipe, get ready for a Mediterranean fusion for €49 per person with delicious dishes like cream of celeriac, lobster bisque, and shellfish Bolognese, or roast loin of beef with a rosemary and honey sauce as an entrée. If you prefer Asian flavours, try a mango salad with lime juice and sweet chili dressing or grilled salmon with orange sauce, vegetables and ginger vinaigrette at Asia Restaurant for €35 per person.
These are just a few examples of the infinite number of fabulous choices that you have at your disposal if you decide to spend Valentine's Day at La Manga Club. Could you ask for anything more?