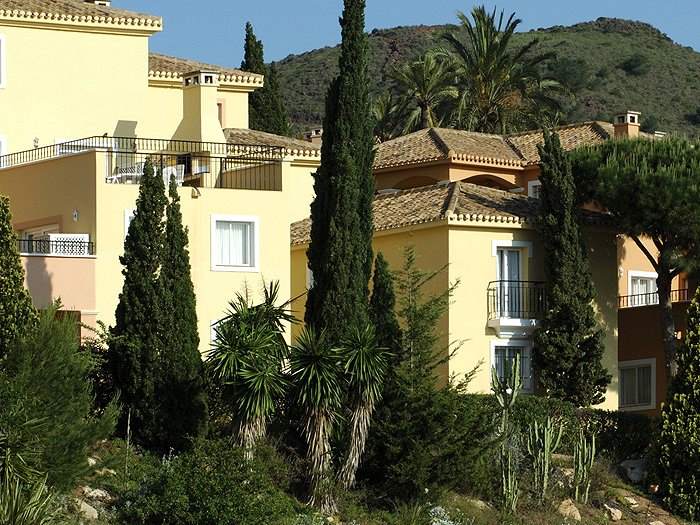 Maybe you've been thinking for years about making a real estate investment in Spain. Or maybe you've been looking to buy a holiday apartment that lets you spend your leisure time enjoying the sun and sea in a fascinating country. Did you know there's a product that will let you do both? Investments in buy-to-let apartments in Spain give you access to one of the strongest and most profitable tourism markets in the world. As experts in holiday real estate products, we'd like to explain a bit more about how these products work and all the benefits they can offer you.
Investments in the tourism real estate market
In the past few years, following the crash of the Spanish housing market provoked by the economic crisis, the real estate market is finally beginning to stabilize and is seeing rising prices in coastal areas as a result of an increase in the number of foreign investors. In this context, without a profound knowledge of the geographical area in which they are buying, an investor can get lost or end up investing in a product that requires complicated management.
It's important to keep in mind that many small investors live a great distance from their real estate properties, which complicates managerial tasks such as, for example, routine maintenance. In other cases, there is a risk of making investments without the required know-how, and having the investments turn out to be less profitable than expected in the long run. This, combined with the slow increase in restriction of tourism rental licenses in Spain, brought on by the rise of online platforms like Airbnb and Booking.com, can reduce the value of an investment. Can you imagine buying a holiday apartment and not being able to rent it when you're away because you don't have a tourism license? In Spain, fines for renting without a license can be as much as 10,000 Euros in some cities!
Buy-to-let or buy-to-rent properties
Buy-to-let or buy-to-rent properties are a real estate product in which you buy a property designated as a tourism property that is only occupied for personal use during a concrete period of time every year. When the owner is not present, these properties bring in revenue through being let as holiday rentals. This investment concept has become much more popular within the past years because if you buy intelligently, you are able to easily amortize your investment and cover the costs of maintenance.
During this past year, the newspaper The Telegraph dug into this topic with various articles in which it encouraged English investors to leave the UK borders behind in search of good real estate investments. The fiscal conditions introduced in the UK over the past years have led to reduced economic returns for investments in comparison with other areas in Europe; for that reason, as the paper stated, it's a good idea to expand your horizons and look for destinations that offer more value for money.
Investing in holiday rentals in Spain
In this regard, Spain is one of the best investment countries to look at. The concept of a buy-to-let property or apartment is perfect for the Spanish market, as it's an exceptional holiday and tourism destination receiving thousands and thousands of people every year who are ready to occupy rental properties. Currently Spain is the third-most-visited country in the world, and it's right below China and the United States in terms of its annual revenue from tourism: $56.5 million, as reported by the World Tourism Organization, in 2016.
Approximately 75 million tourists visited Spain last year. Thanks to its wonderful climate, safety, and culture, the tourism sector once again beat its own records in 2016 with a 10.3% rise in the number of visitors over 2015. The same increase, or more, is projected for 2017.
Web pages specialized in investments have called the Iberian Peninsula one of the true paradises for those who opt for buy-to-let. The ability to enjoy sun and sand practically the entire year means that those who buy an apartment or villa can enjoy very high occupation levels and therefore very high revenues. In Spain the average amount of time a tourism apartment or villa is let per year is a minimum of 30 weeks, and more in coastal areas. What's more, the Spanish coast is extremely well connected with various international airports and offers transport and guest services throughout the year, so it doesn't depend exclusively on seasonal tourism.
Risk avoidance and vacation complexes
It is because of these figures that more and more municipal governments in tourism hubs are requiring that holiday homes have tourism rental licenses guaranteeing good service to visitors. This is a problem that doesn't exist for buy-to-let apartments, however, because they are located in urban or vacation complexes designed specifically to serve tourists. The companies that run these large-scale complexes are knowledgible about the real estate market where they are located and they offer products specifically configured so that investors do not have to assume any risk.
In forming part of hotel complexes, buy-to-let houses and apartments benefit in many cases from first-class services available to the community. The management of ads and the rental calendar is carried out by the in-house properties office, and services like gardening, housekeeping, and security can be contracted easily. In this way, an investor needs only to think about when he would like to enjoy his holidays at the resort and take in the monthly revenue received from his buy-to-let product.
Las Lomas Panoramic, La Manga Club's buy-to-rent apartments
At La Manga Club, we stand fully behind the benefits of this type of investment product, as our Properties Office manages the Las Lomas Village holiday apartments. These studios and 1-, 2-, and 3-bedroom apartments are fully fitted and furnished, making them ideal for a buyer looking for a finished product that will immediately bring in earnings. In addition, buyers currently benefit from 5-6% rental returns, guaranteed, for the first 4 years, through a maintenance contract with the best amortization and financing conditions available.
Owners and residents of La Manga Club apartments for sale can enjoy all the benefits of owning a home in one of the best leisure and golf resorts in Europe, including the 2,000sqm spa, numerous swimming pools, and more than 15 bars and restaurants.
Besides guaranteeing a good and safe investment, buying an apartment at La Manga Club also opens the door to your own and your family's enjoyment. The maintenance contract offers between 30 and 60 days of use per year of your own apartment, as well as an additional 6 days per month usage of one of our studio apartments. Thanks to our unparalleled sport and leisure facilities, many pure investors have been converted into firm La Manga Club enthusiasts themselves as they've shared their Las Lomas days with their families. And they pass benefits on to their renters as well, through special discounts and access to the resort's facilities and amenities.
In summary, if you're thinking about buying a holiday apartment or a golf property in Spain, a buy-to-let product may prove the ideal investment. Be even more sure of your investment's value over time by buying in a leisure and golf resort like La Manga Club that guarantees you the best maintenance, exclusive sport and leisure services, and a high rate of occupation throughout the year. And don't forget that you'll still be able to enjoy it yourself, too.
If you decide to buy a Las Lomas apartment, your only worry will be when you want to enjoy your investment. Dealing with clients, promoting your rental apartment, deciding on prices and payments and keeping your property clean and upkept falls on the shoulders of the Properties Office. What more could you ask for?