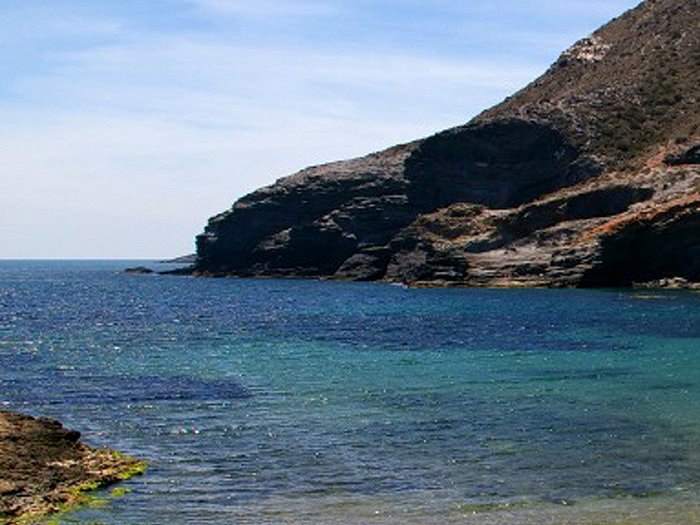 Did you know that when you decided to buy a property at La Manga Club you were buying a little piece of heaven? 365 days per year of sun, incredible natural surroundings on the Mediterranean Sea, and first-rate sport facilities make our golf resort one of the most prestigious in the area. But one of the other things that make our villas and apartments to buy at La Manga Club so attractive are the beautiful beaches on the Murcian coast. This summer we'll be bringing you a series of posts about the best beaches close to La Manga Club so that you can start planning little excursions to these spots just a stone's throw away by car. We're sure that you'll fall in love with each one and you won't be able to resist visiting all of them. Ready to plan your trips to paradise?
Here's destination number one:
Cala Reona
If you're looking for a heavenly place to swim in crystal clear, calm waters, far from the bustle of the most popular beaches, Cala Reona is an obligatory stopover during your stay at La Manga Club. Located in Cabo de Palos, close to the entrance to la Manga del Mar Menor and only 10 km from our golf resort, it's frequented less than other beaches in the area, and the waters just off the beach are one of the most important marine reserves in the whole Mediterranean.
Practically virgin with the exception of a small lounge area that offers entertainment and delicious cocktails from sundown to sunrise, Cala Reona is a small beach with about 200 meters of sand and black boulders eroded from the slate mountains that surround it. Besides being known for its clear waters, Cala Reona is also famous for its waterfalls, earning it the nickname, "Cala de los saltos."
Here you'll find all the basics: a bus stop, parking, bathrooms, and drinking water. What else do you need to enjoy surroundings that look like a postcard? Come along and begin to discover the fantastic beaches that you can reach from your property at La Manga Club and live the dream of being in a privileged location offering leisure, sport and beautiful natural surroundings. Follow us on our trip up the Murcian coast! More to come!