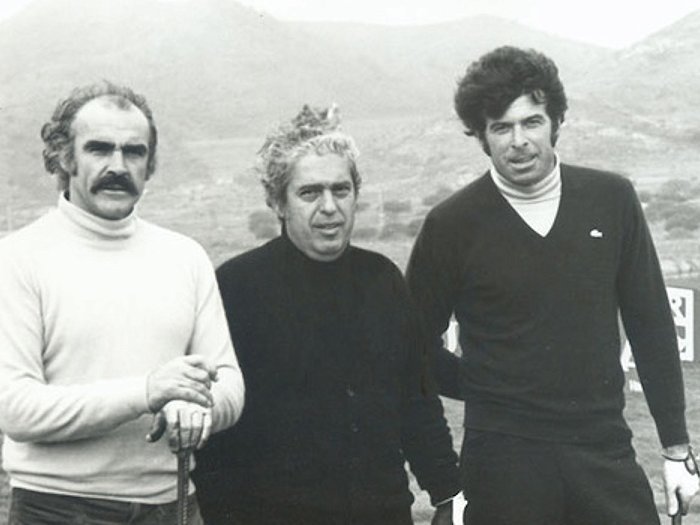 We don't know what Gregory Peters would think today if he were to fly over the 560-hectares of La Manga Club Resort, one of the best tourism and leisure complexes in Europe, now grown to approximately three times the size of Monaco. But we do know what his idea was 50 years ago: to found a resort similar to some that already existed in his home country, the United States, dedicated almost exclusively to golf. Though back then the sport was hardly known in Spain, his visionary idea took off.
Half a century later, after passing through a variety of managers and owners, La Manga Club Resort and its new general manager, Pedro José García Gimeno, are celebrating the golden anniversary of a project that encompasses six square kilometers, three 18-hole golf courses, the 28-court The Raquets Club, eight FIFA-sized football pitches, top-quality bars and restaurants, a five-star hotel, and dozens of residential communities composed of apartments and villas.
Excellence in sports tourism
The first La Manga Club Resort facilities were built in less than eleven months and Peters appointed a major golf personality, Gary Player, to direct the golf department. Other top athletes and golf legends also took their turns at the helm, including Manuel Ballesteros, brother of the renowned Severiano, and Víctor García, father of Sergio García, known in the golf world as "El Niño". And, understanding that excellence was both a means and an end, a hotel, apartments, football fields and a tennis center directed by the great Manolo Santana were added to the resort grounds.
The great golf, tennis and football tournaments held over the years have given the resort its essence and aim: providing international tourism and leisure services that meet the highest quality standards. It is not surprising that great organizations from around the world, like FC Barcelona, Real Madrid, Liverpool, Bayern Munich, and national teams, like the Spanish, the English or the South Korean, have trained on our eight football pitches.
It's also not surprising that great athletes have property at La Manga Club, like football coaches Gordon Strachan and Kenny Dalglish and Formula 1 world champion Nigel Mansell. And, of course, there are many athletes who choose this tourism complex when they want to recharge their batteries, focus or simply relax and enjoy themselves. Past guests have included Oliver Khan, the Sánchez Vicarios, Sergi Bruguera, Carlos Moya, Alex Corretja, Feliciano López, Jack Nicklaus or José María Olazábal, among others.
A balance of luxury and comfort
It's not only elite athletes that end up in this heavenly part of the Spanish coast. Attracted by its unique facilities and exclusive services, royals and great names in film, music, and entertainment have walked the halls of the Hotel Príncipe Felipe and enjoyed its swimming pools, restaurants, clubs and gyms. La Manga Club has hosted Alejandro Sanz, Gloria Estefan, Robbie Williams, Cliff Richard, Jamiroquai, the Simple Minds group, Salma Hayek, John Malkovich, Matt Damon and the King of Malaysia, all attracted to the resort by its privileged location and excellent facilities and services. La Manga Club offers a perfect balance of elegance, excellence, comfort and luxury.
Another interesting possibility the resort offers is that of acquiring a home, where you can spend long periods at any time of the year as part of its warm and consolidated residential community. The size of a small municipality, La Manga Club has more than 2,300 residents and all the attendant services you would expect, including shops, pharmacies, banks, and restaurants. If you choose, you can get everything you need right here on the grounds. The residences at the resort are a place to rest or work before you head out to the greens or the nearby hills.
It's a truly astonishing destination that has grown up here on the coast of Murcia since La Manga Club Resort was founded 50 years ago, with excellence in facilities and services paving the way for success. With a half century under its belt as a benchmark among tourism resorts in Europe and in property management on the Costa Dorada, we can only look forward to what the next decades will bring.