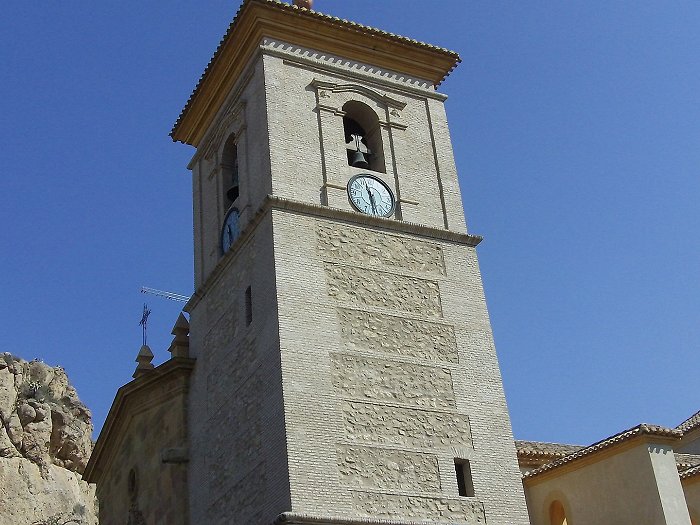 Murcia has been settled by numerous different cultures over its millennia of history, and the Alhama Baths are a unique opportunity to see how three of them have interpreted the social practice of bathing.
Here, in one single site, first constructed sometime in the 1st Century AD, you can see Roman, Islamic, and Christian ruins, as well as read about their distinct cultural uses throughout the years. Declared a national Historical-Artistic Monument in 1983, the ruins today are housed in the Archeological Museum Los Baños – Alhama de Murcia, which will guide you through the area with fascinating information as well as allow you a pleasant walk through the adjoining gardens.
The baths' location chose itself thanks to the natural hot springs that bubble to the surface of the Earth here. These springs inspired, in the Roman period, a two-part design for the baths. One part was dedicated to medicinal or therapeutic purposes, leveraging the power of these special waters, and the other was designed as a more recreational or social area in the fashion of the times, with various pools of differing temperatures.
These facilities were used until the 4th Century AD by the Romans, but after the decline of the civilization, they were revived again by another culture, the Islamic. Placing equal cultural emphasis on the importance of bathing, they built on top of the old Roman baths, expanding their facilities. The Alhama Baths were one of many locations in Spain, in fact, where ancient facilities were exploited to this purpose by the Moors, particularly when the facilities had natural hot springs.
Falling into disuse after the Reconquest, it was not until the mid-1800s that the baths were again revived, this time by a Christian culture and in a manner that exemplified the social standards of the times. The baths were repurposed into a therapeutic spa to serve the guests of the luxury hotel that was built above it. Here, the professional and upper classes from all over Spain would gather for restoring stints of water treatments interspersed with more social gatherings in the newly-built steam rooms and pools. They even constructed a separate swimming pool for use by locals and the poorer classes.
The Alhama Baths were never again recovered for use after the Spanish Civil War, but their preservation offers the opportunity to get a rare glimpse into the physical manifestations of Murcia's varied cultural history. Less than an hour's drive from our La Manga Club Properties, this is a piece of tourism in Murcia that is well worth a visit, particularly as there are a number of other historical sites that can been seen in the same area.