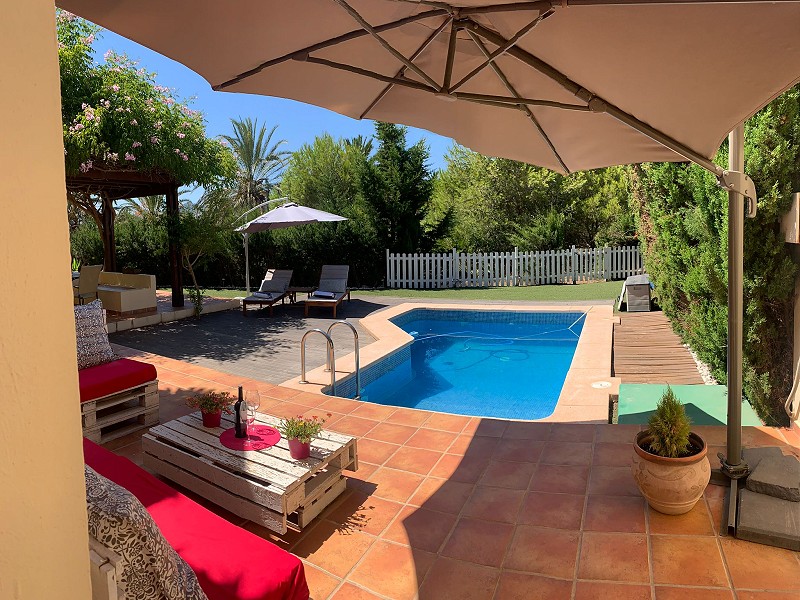 Contact an agent
A member of our sales team will be pleased to provide more information about this property or to arrange a viewing with you.
Request info
Bedrooms

3

Bathrooms

3

Terrace

200m2
Front line to the golf course
This large and spacious 3 bedroom and 3 bathroom ground floor apartment is ideal as a permanent home or as a holiday home. All bedrooms have ensuite bathrooms and there is also a cloakroom for guests. Its internal and private patio brings natural light to the bedrooms andthe kitchen is open and fully equipped. The lounge area opens up to the large and private garden, front line to the golf course and South faving, so it is ideal for winter sun. There is a private pool, a bbq area and a dining area. This property is very well maintained and it has a private garage and air conditioning.
Coto del Golf
Coto del Golf is a newly created community with accommodation option on the edge of the North Golf Course. The El Coto apartments are equipped with taste and have their own pool or Jacuzzi. Each villa has a garden and private pool.