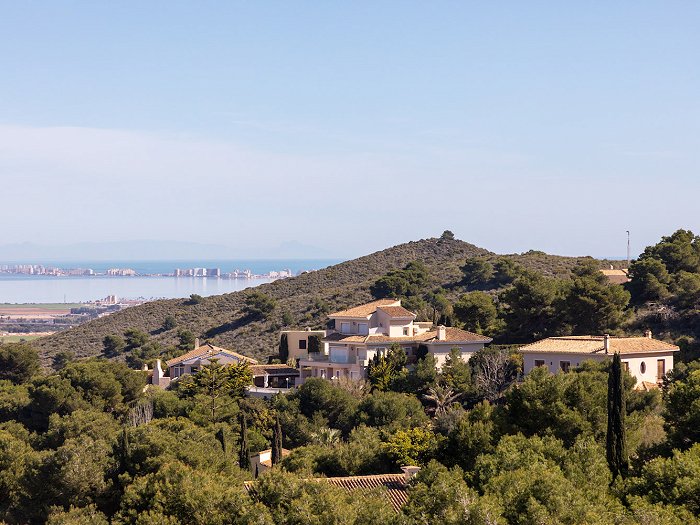 Unbeatable location and climate, a family-friendly, sporty environment, and all the services that a good resort provides: your second home in Spain should be at La Manga Club. All the advantages of our resort are the result of 50 years in the pursuit of excellence, and today we'll cite some reasons you should bet on this residential and leisure destination that's equal parts enjoyment and investment.
An unbeatable location
Did you know that the region in which La Manga Club is located gets more than 300 days of sunshine a year? Add to this marvelous climate the rich biodiversity of the beaches of the Costa Cálida and the Monte de las Cenizas and Cabo de Palos National Park, and you'll get an idea of what a special place the southeast of Spain truly is.
Our tourism complex is surrounded by one of the most fertile areas on the Peninsula (that's why they call Murcia "the garden of Europe"), yet it's also connected to all of the major European cities thanks to the more than 80 flights that fly into the two closest airports, Alicante and Murcia-Corvera. There's also an extensive network of roads that directly link the resort with the rest of Spain.
A family-friendly, safe environment
If there's one thing we love at La Manga Club, it's giving families the best memories of their lives. We always have a wide range of activities and services available to our vast international community. Your experience will always be unforgettable.
From our summer camps to the various sports academies, our professionals help children and young people learn and enjoy while their parents relax with the peace of mind that comes with knowing their children are in good hands.
For those looking to spend their retirement years in Spain at their second home, La Manga Club is ideal. Besides the many leisure, sport and relaxation options it offers, there are numerous commercial establishments available to the residential community right on the grounds. Since Brexit, even more British citizens are choosing to apply for a Golden Visa through the purchase of a property at La Manga Club in order to legally reside in an EU country.
But above all, our residents prize La Manga Club for its safe environment. With a security team that works 24/7, as well as complete control of all the access points to the complex, La Manga Club will always imbue you with a sense of calm.
The best sport and leisure facilities
Our hallmark sport may be golf, but anyone who loves a physically active life and sport in general will find their Eden at their second home at La Manga Club. The resort boasts eight football and rugby pitches, 28 tennis courts, three internationally renowned 18-hole golf courses, nearby routes for hiking and cycling, and the endless possibilities of the sea, like swimming, sailing, water sports or diving in the Mar Menor or the Mediterranean. The sport facilities are backed by professional training support for every department.
Like the best gated communities, La Manga Club also controls the flow of residents and visitors, has a five-star hotel on the premises, serves drinks and meals from the beach club, and offers a variety of different types of cuisine at the more than 15 bars and restaurants on the grounds. Comfort and luxury are never far away. If you are thinking about a second home or pondering how to make the most of each day of your retirement, La Manga Club is a great alternative.