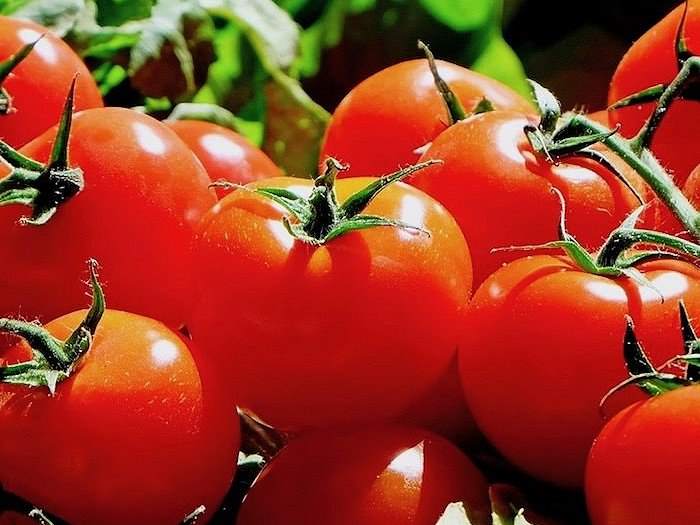 Bright colours, intense flavours, inspiring aromas… There's a whole world of sensations to discover near your La Manga Club apartment or villa. Beyond the exclusive facilities that have made us a reference in the leisure and golf resort world, our privileged location allows us to enjoy a multitude of products from Europe's so-called "Murcian Orchard" that will delight your palate. Known in and exported to all corners of the globe, the fruits and vegetables produced in traditional agriculture-producing towns like Cieza, Jumilla, and Torre Pacheco, have a well-deserved place in the homes of people who seek high-quality products with exceptional characteristics.
Vegetables: Try a 100% Murcian salad
Of the total extension of the Region of Murcia, half is dedicated to agricultural production. It's no surprise, then, that its products are at the top of national and international markets. The extraordinary Murcian climate and very fertile soil allow for the production of tons of vegetables that are highly valued throughout the world: lettuces – particularly Romaine and Iceberg -, tomatoes, broccoli, and peppers, with the bell pepper being the principal product and the derived "pimentón" also a favourite outside the region. The harvests are captained by families with deep roots in the agrarian tradition in municipalities in Campo de Cartagena and the Valle de Guadalentín, as well as cities like Mazarrón and Totana.
Fruit: Multiple varieties of citrus and sweet fruit
After vegetables, the largest volume of product sold is citrus fruit, followed by sweet fruit. All are considered first-class by homes searching for top quality at their tables. Of particular note are the Santomera lemons, the Jumilla pears, the Cieza peaches, and the Torre Pacheco melons. Apricots, almonds, and olives are also exported by the ton from Murcian farms, as are the Blanca table grapes and the wines recognized by their origin: the reds, rosés and whites of D.O. Yecla, Bullas, and Jumilla and the wines from the Protected Area of Campo de Cartagena. Each specialty succeeds in carrying the name "Murcia" beyond the region´s borders and into the wide world beyond, to the delight of millions.
Murcian agricultural products are not only standouts for their high quality, but because they are the result of environmentally friendly agriculture. Investment in R + D goes hand-in-hand with ensuring the viability of newly introduced crops, as well as the economic success of traditional ones. With a Mediterranean diet in mind, when cooking at your home at La Manga Club, you can put your faith in the good work of Murcian farmers. Their aim is not only to nourish local markets with the best fruit and vegetables possible, but to supply top-level tourism establishments and indeed entire regions, introducing themselves to the world through their products.