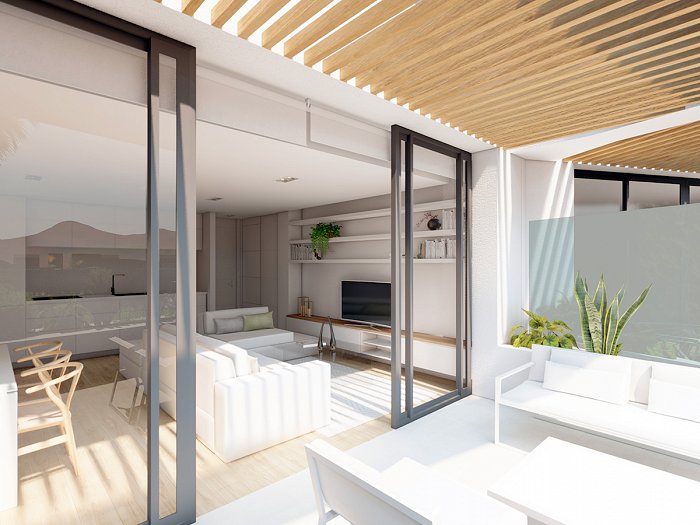 It's welcome news that travel restrictions are easing, and we are looking forward to welcoming back our owners and guests to La Manga Club Properties. We have been pleased to note an uptick in the number of people who are planning a trip to the resort presently in order to see the facilities and finalize purchases they have been advancing over the last months.
Despite the strangeness of 2020, and in part because of it, sales at La Manga Club Properties have been proceeding at pace. Several of our communities have only a few units left for sale, and of our newer apartment offers, such as Las Orquídeas, nearly half of the available apartments have already sold. Features of these apartments, which include large terraces, a community pool, surrounding greenery, lovely views, and freehold zoning, have been some of the keys to their popularity.
At a recent webinar hosted by Hostys Connect, a French organization that brings together top real estate players every year, experts predicted a real estate purchasing boom on the horizon. Focused on the Spanish hospitality market, the speakers noted that while the hotel and tourism industries will be slower to recover from the problems caused by the Coronavirus and restrictions on travel, more buyers than ever are pursuing their house hunting with vigor.
Spurred both by Brexit and the experience of the pandemic, British buyers have new criteria for the homes they seek. Outdoor space has become a priority, particularly for those who rode out the lockdown in urban areas. And the realities of remote work, which many think is here to stay, at least to some degree, have changed demands as well. Many people want dedicated office space within the home, or at least the ability to separate work and personal life in the same area. Others are thinking about being able to spend longer periods of time in a second home if they can spend a portion of their time working. Thus, interest in a home purely for holiday purposes has expanded to something more. And with that has come new requirements.
We attribute growing interest in our Las Acacias villas to this same phenomenon. Their perfect combination of private space and greenery in a safe destination that's easy to travel to makes them a perfect escape. And as many experts have noticed over the past year, the domestic market in Spain has also developed more of a taste for plots of land that can guarantee them an escape in case of future need.
We hope the trend continues and look forward to an interesting an active summer at La Manga Club Properties.