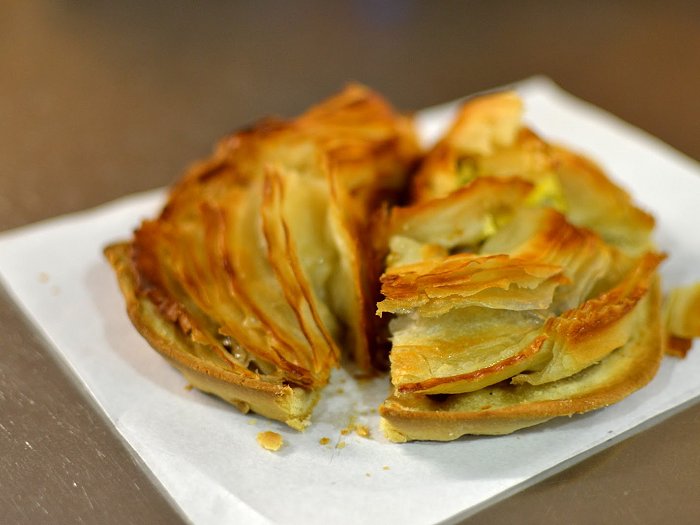 This year, the Region of Murcia has been named the Spanish Gastronomy Capital of 2020, and it's your duty as an owner of a property at La Manga Club to celebrate! In our unique area, where sea and mountains meet, food culture includes colorful, nutritious indigenous dishes. Ready to savour the best of Murcian gastronomy? These are the ones you cannot miss:
Zarangollo
This is the quintessential Murcian scramble and it basically consists of egg, onion and zucchini with olive oil. In some towns like Cieza they add tomato, eggplant or pumpkin and in Cartagena it is cooked inside bread. It's perfect for a day you don't feel like eating too much, but you want a hot dish.
Michirones
If you are in a Murcian restaurant, make sure to ask for michirones if you haven't yet tried them. Truly typical of the region, this stew is made with dried beans, chorizo, ham bone and bay leaf. It will be brought to the table in a charming clay pot that will break down any last remaining vestiges of your resistance. What's more, this stew will fill you with energy and make you fall in love with eastern Spanish cuisine.
Pastel de carne (Murcian meat pies)
In the nineteenth century, writer José Martínez Tornel immortalized Murcian meat pies as "the gift of the rich and the fleeting salvation of the poor." And it is true that these little pies are so practical and beautiful that they look good on all tables. Their circular base is a tart pastry, and underneath their puff pastry top you will find a filling made of veal, chorizo, egg, and spices. Take one along on a walk from your home at La Manga Club and you're sure to have the energy for a good time!
Murcian Salad
During the summer, when all you want to eat is fresh, light food, you have at your disposal a wide variety of fruits and vegetables in Murcia. If you dare to prepare an authentic "Murcian salad", take note of these ingredients: peeled tomato, hard-boiled eggs, spring onions, olives and tuna. And if you serve it accompanied by a hunk of good bread, you will be practicing another tradition of the region: dipping bread in your salad, or as the locals say, eating with "mojete."
Rice
We can't ignore rice, because Murcia combines the best of its neighbours: La Mancha, Valencia and Granada. If you are visiting your property at La Manga Club and want a good rice, ask for Calasparra, the first rice in the world with a Designation of Origin. They can prepare it for you with rabbit and serranas (snails); with vegetables or pava (cauliflower); or with seafood.
Paparajotes
For dessert we offer you paparajotes, an authentic Murcian delicacy. A lemon leaf is wrapped in donut dough, passed into boiling oil, then dusted with sugar and cinnamon. When you try it, you'll be overpowered by the incredible flavor of Murcian lemon, but the leaf itself is not meant to be eaten.