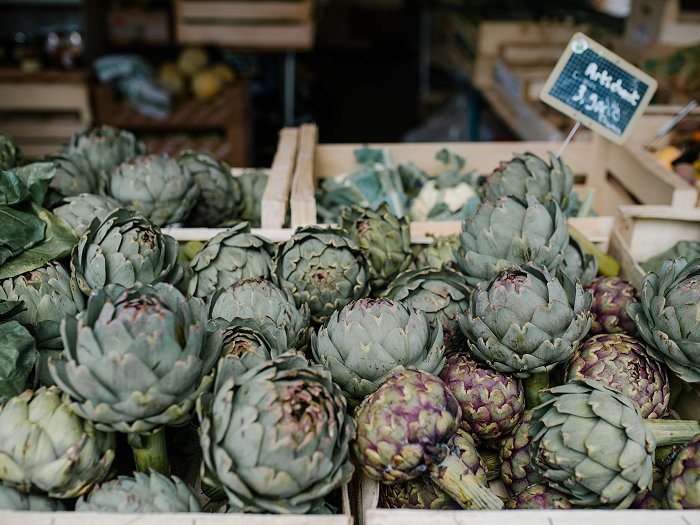 Unbeatable weather, heavenly beaches, dreamy natural landscapes, sport, and…unparalleled gastronomy. Typical Murcian dishes are spectacular enough to help you shape your weekend, a holiday or even cement your desire to live here. With endless nuances thanks to local ingredients and a great richness of texture, your meals will be surprising at any time of the year. So which are the best known? What makes them such delicacies? Today, we invite you to fully immerse yourself in Murcian gastronomy. Bon appetit!
Murcian cuisine: the premise is respect for the ingredients
If there's one thing that characterizes typical Murcian dishes, it is the quality of the raw materials. After all, if you want to cook the best dishes, you need a pantry stocked with the best ingredients. This is never a problem in Murcia, where a great variety of landscapes make more than just spectacular settings for painters or photographers. Diverse locations that combine sea and mountains, together with a more than favorable climate, provide fertile ground for a range of products cultivated with care so they maintain their essence. There's a reason the Region of Murcia is called the garden of Europe!
Zero-kilometer fruit and vegetables, locally produced oil, sausage, and cheese, fresh-caught or raised fish, shellfish, meat and poultry, Denomination of Origin Calasparra rice, and fabulous local wines… It's a veritable cornucopia of high quality products that will earn praise from the most demanding of palates.
Which are the most famous of typical Murcian dishes?
Whether you want Murcian tapas or elaborate dishes, when we say that there are more than a thousand recipes from the region, it's no exaggeration. Murcian salad, zarangollo, La marinera, cod rin ran, Michirones, wheat stew with chickpeas, Mar Menor or vegetable rice stew, Magra with tomato, Murcian ratatouille, summer black pudding, turkey meatball stew, Olla gitana, Cierva cake, baked octopus, Perdices de la huerta, toast and montaditos, and many more. You can decide on anything, and you will always find something you haven't tried before!
We can't end without mentioning the dozens of Murcian desserts, like paparajotes, Tortas de recao, Pan bendito, orange rolls, Calatrava bread, the Easter monas, aguardentaos… The list goes on and on, guaranteed to deliver a sweet finish to any meal you cook up at home.
We don't have the room to write a full treatise on Murcian gastronomy, but if we had to recommend you whip up a meal right now, try the following: begin with a tapa of La marinera, an incredible seafood salad served on toast; continue with a stewed rice of rock fish and Ñora pepper; and finish off with a Café asiático, a cocktail that packs a punch. This initial meal of typical Murcian dishes and its amazing combination of aromas, presentations, flavors, and textures will set you on the long road to discovery of this spectacular local cuisine.