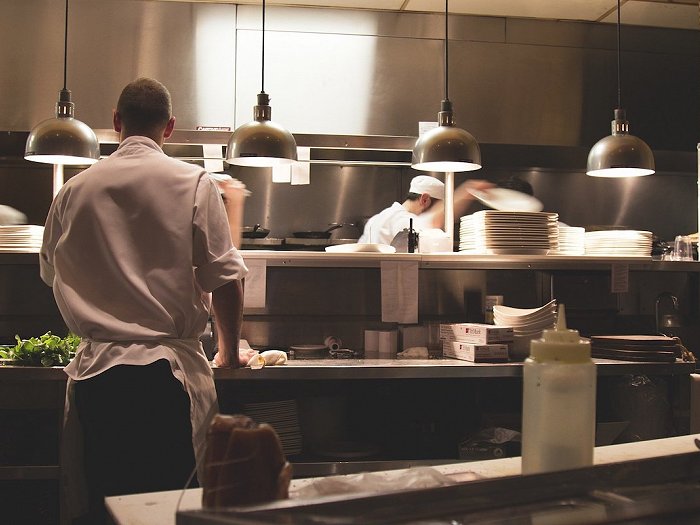 One of our favorite local haunts, Restaurante Pablo Guardiola, has prepared a special treat for anyone who hasn't been able to enjoy their wonderful fare over the past few months. Try these two hearty meals at home. We're sure your families will love them!
Stuffed chicken breast
Serves: 2
Ingredients:
2 quarter chicken cuts including the breast
150 g of bacon
100 g of spinach
250 cl of red wine
20 cl of balsamic vinegar
180 g of potatoes, peeled
50 g of basil, diced
80 g of cheese (2 slices)
1 tbsp of sugar
10 cl of extra virgin olive oil
40 g of mixed greens
Method:
Sauté the spinach and cut the bacon into cubes.
Cook the potatoes and make a purée. Once the purée has cooled, add the basil.
Sauté the bacon. Reduce the wine with the vinegar and the sugar, then add the sautéed bacon.
Make a few slices in the chicken breasts and stuff them with the sautéed spinach and a slice of cheese each.
Sear the chicken breasts in a pan with a bit of oil.
Bake the breasts in the oven for 20 minutes at 180ºC.
Finish and presentation:
Place some of the mashed potatoes on the plate, and one of the chicken breasts on top of the mashed potatoes. Drizzle the red wine sauce with bacon on the chicken. Garnish with a bit of mixed greens and fried bacon.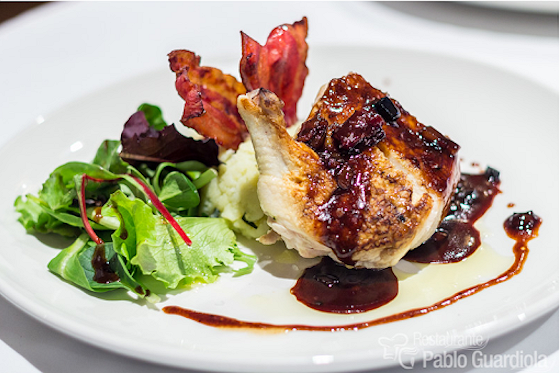 Lobster paella
Serves: 2
Ingredients:
One 600 g lobster, heads and claws separated from the tail
200 g of Calasparra rice
4 tomatoes, grated
1 spicy red pepper
½ head of garlic
1 small jig-caught squid, diced
10 medium-size red prawns, heads separated from the tails
300 g of rockfish
10 cl of extra virgin olive oil
1 liter of water
Parsley, diced
Salt
Method:
Grill the rockfish in a paella pan.
Sauté the hot pepper and take it out of the pan. Sear the squid in the pan with the heads of the prawns and the head and the claws of the lobster. Add the grated tomato.
In a mortar, grind the sautéed hot pepper with the garlic.
Put the rice into the pan with the squid, lobster head, and prawn heads. Pour in the water and add the crushed pepper and garlic. Cook on high heat for 10 minutes.
Add the lobster tail and the tails of the prawns, reduce the heat to low, and cook for 8 more minutes. Salt to taste.
Finish and presentation:
Present the paella and serve a plate to each guest.