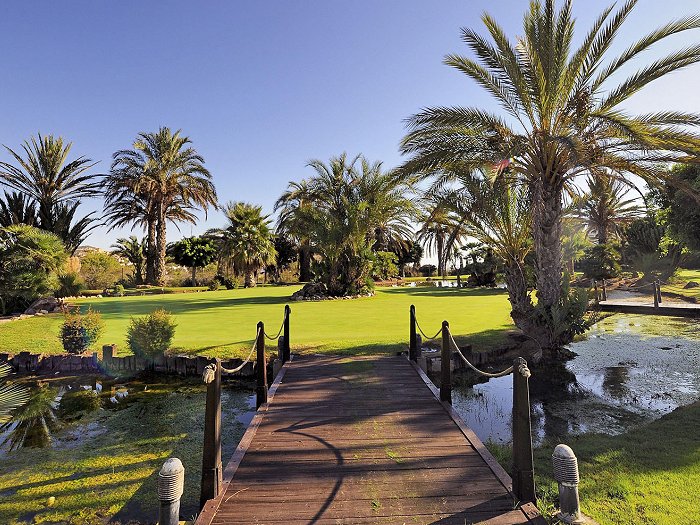 Sometimes you need a little push to make the best decisions of your life. That's why our sales office is launching ourselves into fall with great offers and news for those thinking about buying a property at La Manga Club and becoming part of our dynamic residential community.
For a limited time, buyers interested in our Las Acacias luxury villas or in our practical buy-to-let Las Lomas holiday apartments have some wonderful opportunities at their fingertips. Excited by these offers and by our new incorporation into Grupo Inversor Hesperia, our sales team will be in Birmingham, England, from the 20th to the 22nd of September for the A Place in the Sun Live real estate event.
Come join us and we'll share all the incredible benefits our residents and property owners enjoy!
Las Acacias, exclusive villas in an unbeatable location
Conceived for buyers seeking a luxury product boasting contemporary design at the heart of La Manga Club, Las Acacias are our upscale homes par excellence. They are also the first development that marks the new direction of La Manga Club, incorporating the highest quality amenities and services into one of the most important sport and residential complexes in Europe. Of the 29 plots originally available, we are currently offering a special 15% discount on plots P1, P3, P4, and P5, located near one of the resort's professional football pitches.
The spacious Las Acacias plots, which range in size from 500 – 742 m2 and accommodate private swimming pools, together form an exclusive community close to all the central services of La Manga Club. Property owners enjoy multiple discounts, benefits, and access to all the resort facilities – golf courses, football pitches, tennis courts, the spa, the gym, and restaurants – as well as the rest of the services of the 5-star Príncipe Felipe hotel.
Las Lomas Selection, for investors who love La Manga Club
The other great seasonal offer this fall comes from the Las Lomas Panoramic buy-to-let apartments. We have launched an exclusive mini-collection of seven of these apartments, Las Lomas Selection, with preferential conditions. With 1-, 2-, and 3-bedroom models, these residences come completely furnished and with modern and elegant renovated interiors.
These apartments offer practically unlimited usage, and the La Manga Club Properties rentals office will take care of letting your apartment for you so that you don't have to do a thing. The purchase of one of these apartments also comes with a 10-year resort membership that gives you 50% off green fees, discounts on golf, and two dinners for two.
See you in Birmingham!
We'll be detailing these offers and many more benefits that come with being an owner at La Manga Club at the A Place in the Sun event in Birmingham from the 20th to the 22nd of September at Stand A1. Inspired by the television show of the same name, the event brings together agencies, brokers and investors from the British market to highlight the best real estate opportunities in warm countries and holiday and coastal destinations in Europe. It's an unparalleled opportunity to get a closer look into the lifestyle and the incredible installations of La Manga Club.
If you want more information about this season's real estate offers or you want to visit us at A Place in the Sun in Birmingham, contact our offices today using the form below.