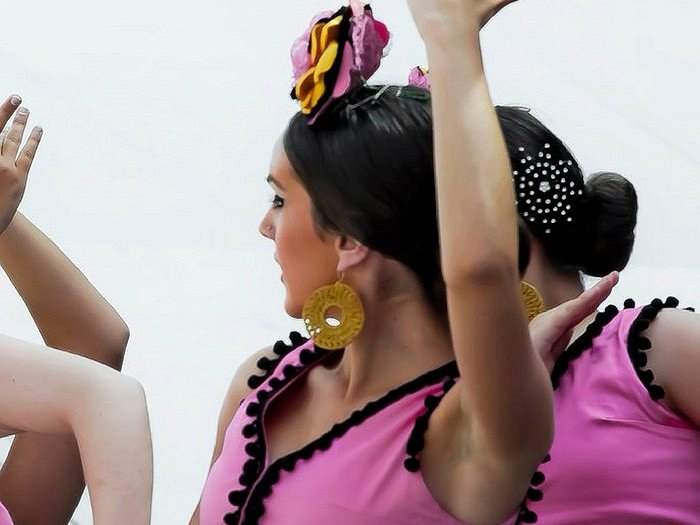 If you have a property at La Manga Club, you know that in addition to the infinite number of ways to relax, play sport and explore our marvellous natural surroundings, you can top off your days of leisure with a meal in one of our restaurants just minutes from your home. If you love good food, any of our establishments will prove the perfect place to enjoy some time with your family or friends and regain strength after a day of sport in our golf resort. Delight your palate with specialty dishes from around the world, from the most exotic and international to the most authentic Spanish and local Murcian fare. Today we'd like to propose a new kind of experience: a night of pure flamenco accompanied by the delicious offers at La Bodega Restaurant. Ready for a cultural and gastronomic delight?
Enjoying the best flamenco close to your villa or apartment at La Manga Club is a unique opportunity to learn more about this ancient art. Flamenco first developed in the XVIII century in Andalusia through an intercultural mix of Arabic, Jewish, and Gitano influences. Since then it has extended itself throughout Spain and has become one of the most identifiable touchstones of our culture. Every Friday at 21:30, our La Bodega Restaurant brings audiences in contact with this artistic tradition and becomes a true stage for passion, unadulterated emotion and El Duende.
Attending a flamenco show exposes you to a range of experiences. The movement of the body, the insistence of heels on the ground, the beat of palms, the deep songs and the thrill of the guitar melodies and chords create a unique and captivating spectacle as well as a warm ambiance. To understand the artistry of this genre that will hook you forever, there's no better approach than to get comfortable and let yourself be carried away while you enjoy some wonderful Spanish tapas that combine the flavour of traditional Spanish cuisine with touches of the modern. Cured sausage and cheese, or typical tapas like Gallegan octopus, Andalusian squid, Spanish tortilla and delicious grilled meat, married with a wonderful selection of the best wines in Spain, mean that every night at the La Bodega Restaurant is a unique experience.
At La Manga Club we are big fans of flamenco, as our leisure and golf resort has demonstrated for 20 years through sponsoring the Cante de las Minas Festival, one of the most important flamenco events in the world. Every year in August, our luxury resort accommodates the majority of the stars of this event that attracts thousands of visitors thanks to its storied history and the programme featuring performers of great renown.
Flamenco can't be expressed in words, you have to live it! So take a seat, put your mind on autopilot, and enjoy its pure essence just minutes from your property at La Manga Club.