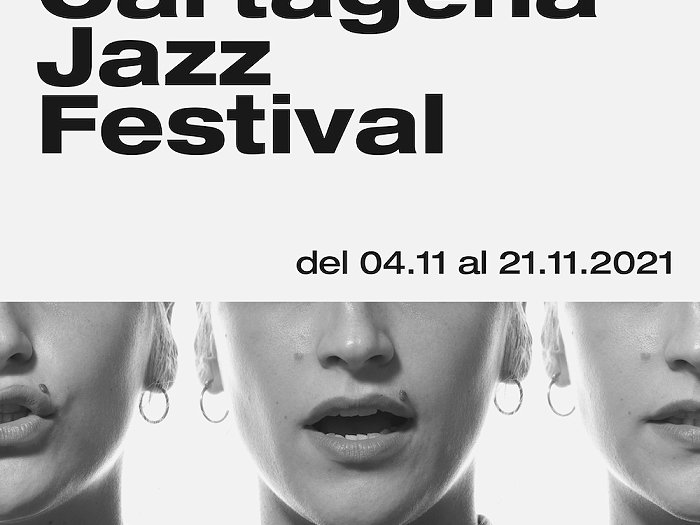 Site of ancient Roman ruins and Modernist masterpieces, beach destination extraordinaire, Cartagena is also the home of the Cartagena Jazz Festival, returning this month for its 40th edition. If you haven't yet found the occasion to travel to this hugely important historical-city-next-door, this could be the moment.
The Cartagena Jazz Festival is a heavy hitter in Spain, with the pull to bring in big names. This year these include Noa, Madeleine Peyroux, Dom La Nena, and Paquito D'Rivera, as well as Spanish artists like Andrea Motis, Martirio and Chano Domínguez, Pedro Núñez, Marco Mezquida, and María Yfeu. The concerts can be purchased in packages by venue, with the two principal stages being the Nuevo Teatro Circo and the El Batel Auditorium, and additional concerts at the Terraza de La Muralla de El Batel. You can also buy tickets for individual events, but with the city only 25 minutes by car from La Manga Club, and the packages of concerts offering a truly staggering lineup of great jazz music, we recommend you make Cartagena the focus of your month and visit multiple times.
The Nuevo Teatro Circo is itself a place well worth a visit. Its history dates back to the late 1800s, when it served as a performance venue for music, dance, theater, circus acts, and, after 1916, films. Today it remains a top destination for artists and companies visiting Cartagena, with a capacity to seat nearly 900.
More recently completed (in 2011) but no less impressive, the 1,400-seat capacity El Batel Auditorium will also be the site of numerous concerts during the Cartagena Jazz Festival. Designed to be a major municipal theater for the city, its architects were the Selgascano firm from Madrid, and the Auditorium stands as one of the 9 venues in the complex, which also includes the city convention hall.
As we've noted in a number of other articles about Cartagena hiking routes, Cartagena restaurants, and Cartagena sights, the city is a bottomless well of attractions, to which we're now happy to add the Cartagena Jazz Festival as one of our recommendations. Don't wait! Book your tickets now for this great cultural opportunity and use your daytimes before the concerts to find out for yourself what to do in Cartagena, Spain.