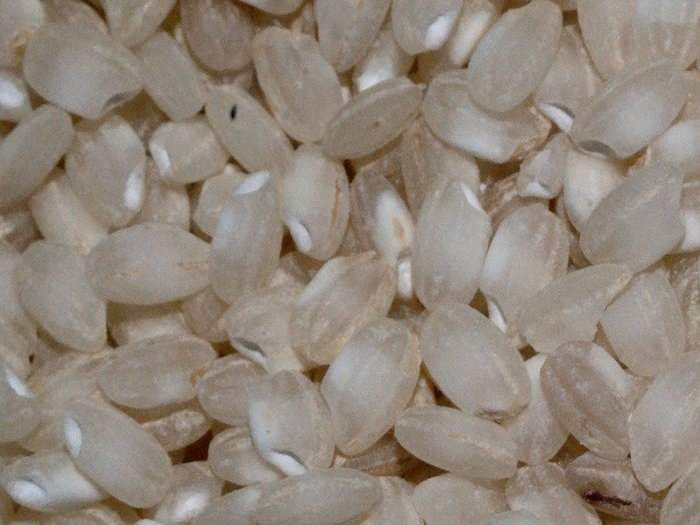 In an exceptional region like Murcia, where the owners of our villas and apartments at La Manga Club are privileged to live, food production is unique and of the highest quality. For example, it's the incomparable Mediterranean climate and organic cultivation in 500-metre mountains that result in the singular properties of Calasparra rice. This local staple was the first rice in the world to receive a Denomination of Origin for its unmistakeable nature and the special traditional agricultural techniques employed in its production. It's a highly absorbent grain that is not only more delicious but also produces a larger number of servings from less grain than other rice. Don't wait another moment! Get to your nearest market and try this culinary delight. The region produces 3500 tons of grain per year, ensuring that it will always be in supply when you're in the mood!
Calasparra rice is primarily produced in the Region of Murcia, specifically in the municipalities of Calasparra and Moratalla, as well as in Hellín, in Albacete. If you'd like to learn more about the production of this famed grain, you'll need to drive just an hour and a half from your La Manga Club property. There, you'll see how the strictest protocols of artisanal production result in its distinct character. The rice is harvested between October and November, so the months immediately prior are when you can contemplate the splendour of these special mountain plantations – located at elevations between 350 and 500 metres in the mountain valleys of the Segura and Mundo rivers – that give Calasparra rice its singular properties. They are irrigated through a system of terraces that allow the water to be refreshed continuously and no chemicals are used during their growth. Altogether, the process guarantees the organic production that is in such high demand, and results in rice grain that takes 30% longer than other varieties to mature, but demonstrates that it was worth the wait.
Calasparra rice is of two varieties: Bomba, with a rounded, short grain, and the rounded but longer Balilla-Sollana, which reigns in the market with its White, Semi-whole, and Organic wholegrain varieties. In having a higher level of natural dehydration, the product absorbs more water and it can up to double its size during cooking, making it the perfect choice for large dinner or lunch parties in your villa or apartment in La Manga Club. Because it requires more stock and a longer time to simmer, it easily assimilates the flavours of the rest of the ingredients without standing out itself.
If you need more reasons to try it, you should know that Calasparra rice has held its Denomination of Origin since 1986, with two other Spanish rice varieties joining it later in this distinction: the Ebre Delta rice and Valencian rice. The history of this delicious product began hundreds of years ago. Calasparra, thanks to its unparalleled natural irrigation, began to be used officially as an area for rice cultivation from the XVII century, though some historians say that the plantations began to be created in the XV century as part of the Christian kings' repopulation programs after the Reconquest of Spain from the Moors.
Whether this is your first introduction to Calasparra rice or you already knew of its exquisite uniqueness, we encourage you to get to your nearest market and buy some so you can experiment with its varieties in your villa or apartment at La Manga Club. Take note, because it's especially tasty in traditional Murcian dishes like Empedrado, whose protagonists are rice and beans, or in a dessert like Arroz con leche, which will delight every last one of your guests.