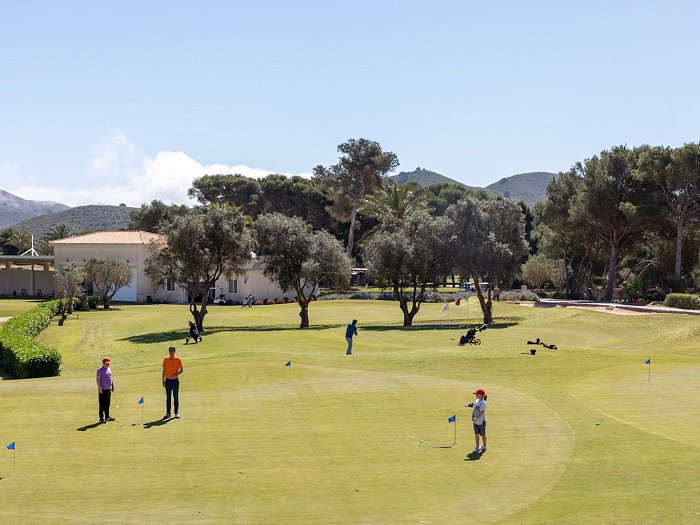 After the confinement brought on by the pandemic, it seems that remote work from home is here to stay. If you are one of the lucky ones who can do your job from anywhere in the world with an Internet connection, we have a secret to share: your property at La Manga Club may be the best office you could ever imagine.
Tranquility, comfort, natural light, spacious interiors, unparalleled views, and 24/7 security are just a few benefits of buying a house at La Manga Club. Add the advantages of residing in one of the best golf resorts in Europe, with an unbeatable climate and location surrounded by nature, and you'll see why remote work from home and having a second residence is a great investment.
Remote work from anywhere
In many parts of Europe, remote work was a widespread practice even before the pandemic. In the Netherlands and Finland, around 14% of the population was already working this way by 2018. And though in Spain four years ago this figure was only 4%, the trend is growing. According to the Active Population Survey (EPA) carried out by the Spanish National Institute of Statistics, the third quarter of 2021 saw 8% of the employed (1.6 million) working from home more than half of their workdays. The percentage may be modest in comparison with other European countries, but the advantages it offers will nudge this statistic up over time. The Organization for Economic Cooperation and Development (OECD) has recently noted in a report that remote work from home translates into increased productivity, improved work-life balance, and a reduced carbon footprint for companies.
The best office, your home at La Manga Club
Versatility, functionality, comfort and elegance are four characteristics inherent in our concept of modern architecture. The La Manga Club villas have these in spades, coupled with spacious interiors that provide options for those who want to adapt their home to a combination of work and family life. Large windows optimize the use of natural light, meaning you'll always work comfortably and with inspiring views.
La Manga Club offers the security of a gated complex where there are always staff controlling access. You can forego the house alarm and live with the peace of mind that your work equipment will be well protected and you can leave the house for long hours while you play golf or tennis.
Rest and swing
To recharge your batteries, there's nothing like taking a jump from your computer to any of the three internationally renowned golf courses at La Manga Club. The resort provides six square kilometers of playing area, and 54 holes await you less than two minutes from your home.
Whether you are an expert or an amateur, you will enjoy the courses and training areas designed by famous golf names like Robert Dean Putman, Arnold Palmer and Dave Thomas, who were responsible for the three 18-hole courses, or Severiano Ballesteros, who designed the Pitch & Putt.
Nature, fount of focus and relaxation
Hiking trails, cycling routes of varying difficulty, scuba diving, or just a contemplative walk along the shore of the beach: all these options for natural activities are available only a few minutes from your home at La Manga Club. You just have to decide how intense you want your experience to be.
Sierra de la Muela, Castillo de la Atalaya, Mirador del Roldán, Cala del Barco, Cala del Pino, Isla Plana, La Azohía, and La Gola are just a few of the spectacular natural destinations nearby. And in a region with a privileged climate like Murcia, where you can enjoy more than 300 sunny days a year, you'll be able to try them all.
Remote work from home has never come so easy as at La Manga Club Properties. Your versatile, functional, comfortable and spacious home, where you'll enjoy natural light, incredible views, and round-the-clock security, is only part of the attraction. The rest comes with the resort itself and the three professional golf courses where you can lose yourself for hours, as well as the privilege of being surrounded by the wild nature of sea and mountain.