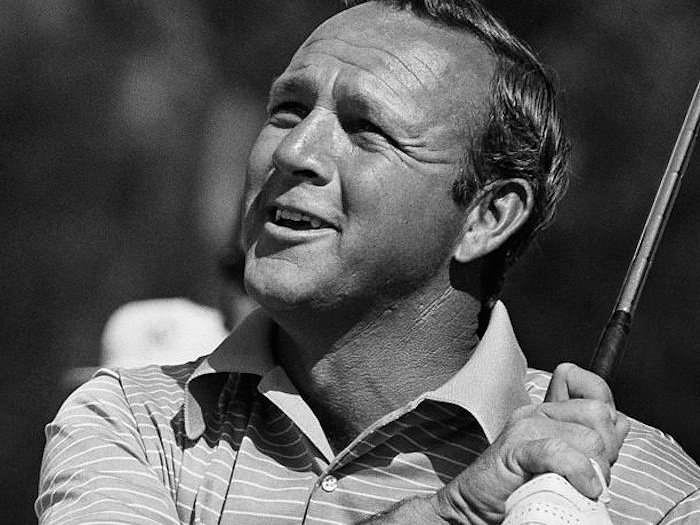 The 45 years of history of our wonderful golf resort have given the fortunate residents of our properties at La Manga Club plenty of stories to tell. Thanks to our three 18-hole courses, together covering almost 6 square kilometres, our 9-hole practice course, and of course the marvellous facilities so celebrated by the prestigious magazine Today's Golfer, La Manga Club has become not just an international standout for golfing and family tourism, but also a community bound together by a deep shared history. In an earlier post we talked about our beloved Severiano Ballesteros, the best Spanish golfer of all time, and a fundamental part of the history of our resort. Not only did his professional debut in the European Tour happen here in the Spanish Open hosted by La Manga Club in 1974, but he also spent many moments, both professional and personal, at La Manga Club throughout the rest of his life. But Seve isn't the only great golfer who had a close relationship with La Manga Club. The American Arnold Palmer, who passed away in 2016, also holds a special place in the heart of our golf resort. Today, to celebrate our 45th anniversary, we'll tell you why.
Arnold Palmer is credited with popularizing golf through television as a game for the masses. His golf history began in 1954 when he received the title of amateur champion in the United States. A year later he went pro, subsequently winning 62 victories on the PGA Tour. He was named "athlete of the decade" for his achievements in the 1960s, in which he won 42 of his tournaments, including a U.S. Open, two Masters, and two British Opens. In 1967, he became the first PGA Tour player to have accrued over one million Dollars in winnings.
His history with our resort began in 1975, the year in which he won the Spanish Open hosted by La Manga Club. During the tournament, which saw the participation of great golf professionals from all over the world, Palmer drove a ball into the last lake on the South Course. Without thinking twice, he walked into the lake up to his knees to take his next shot, which landed on the green, got him an Eagle, and ultimately helped him win the tournament. Since then, this lake on the South Course has carried his name and become known to guests and residents as "Great Lake Palmer".
In 1996, 21 years after this great victory, Palmer redesigned La Manga Club's South Course, which he considered to be one of the greats of Europe. In a video recorded for the 40th anniversary of La Manga Club, the famous golfer recalled that memorable moment: "I remember playing in the Spanish Open there in 1975, and I drove three balls out of bounds. I ended up finishing the course with a hole in one."
Here at La Manga Club, we think about Palmer with fondness, not only because one of the most emblematic courses in our golf resort bears his mark, but also because thinking about him brings us back to our origins. The height of his professional career coincided with an era in which one of the first Golf Opens celebrated in the facilities that surround our properties at La Manga Club marked the beginning of our great project. And thanks to incredible professionals like Palmer and Ballesteros, this project has continued to grow and welcome golf lovers from all over the world.
Just like the memorial created for Seve, today Arnold Palmer also has a corner dedicated to him at the 37 Spike & Sports Bar, one of the most popular bars in La Manga Club. It celebrates his achievements and his role as one of the great international golf figures, but also a person with whom La Manga Club will always share a special bond.
So there you go: if you have the fortune to reside in one of our properties at La Manga Club, you're privy to many fascinating stories. If you want to hear them all, keep checking in and let us surprise you.