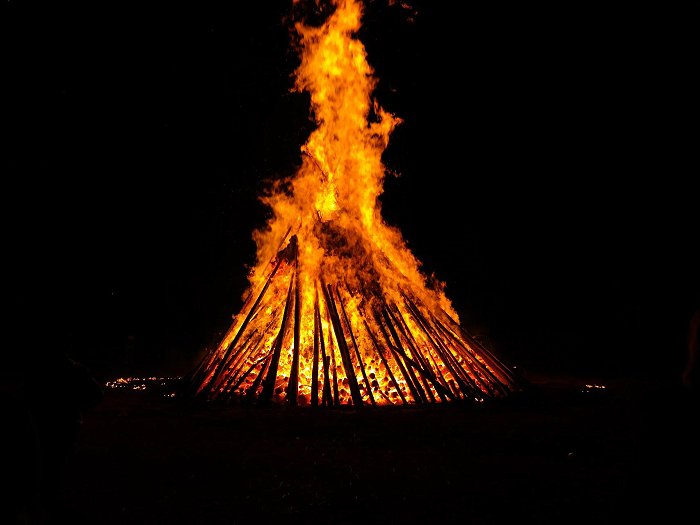 Spanish holidays are known around the world for their exuberant atmosphere, but the night of San Juan may be the true symbol of the Mediterranean essence. The shortest night of the year is also one of the most highly anticipated: fire, sea, sand and music provide the perfect setting for meeting friends, burning away the last vestiges of the past and expressing a desire for something new to come into our lives. If you're at La Manga Club during this special time and want to experience an authentic Murcian celebration, get ready for the long weekend that begins the night of June 23rd and decide how to experience this magical annual tradition that will leave its mark on you forever.
Party 'til dawn
Manzanares Beach, in the area of La Pescadería, is the site that's been chosen by the Los Alcázares City Council for the first San Juan festivities since the pandemic. You already know the beaches in Murcia are a delight; what could be better than enjoying them in a festive atmosphere? Just 30 minutes by car from La Manga Club Resort, Los Alcázares offers a great program this year that begins at 18h and includes activities for children, a foam party and, of course, the evening celebration, complete with a massive bonfire. If you're ready to dance until dawn, this is the venue for you.
Music for a relaxing evening
Damian Olmo and Rocío Puche have prepared a recital that promises to be incredible. String instruments and vocals will deliver their Celtic-inspired compositions, perfect for letting yourself drift away into abstraction. The concert, called "In the light of San Juan", will be held on June 23 at 22:30h in the courtyard of the Museum of Murcia, and admission is free until they reach capacity. The museum's address is Plaza Agustinas, 7 in the heart of the capital city. If you'd rather avoid massive parties but you don't want to miss the celebration, this is the perfect event for you.
Regional folklore
With the night of San Juan over, summer officially begins, so it's time to put away your suit, put on light clothing, toss your worries aside, and set out to conquer the sun. On June 24th, the XXXII San Javier Folklore Festival opens in a town located just 25 minutes by car from La Manga Club. Dedicated to Murcian folklore, this event brings together the best of traditional dancing from different towns and areas, and as an additional draw, this year's invited country is Mexico. The performances will be held in Plaza de España at 22:00h. Admission is free.
Tour Calblanque on horseback
To end your Spanish holidays with a flourish, how about a horseback riding excursion along Calblanque beach on Saturday, June 25th? This activity, organized by Alternative Free Time, will be offered in two rounds: one at 9:00h and one at 10:30h and it's designed to be a quiet tour through the Calblanque Natural Park, a wild area full of flora and fauna like lizards, hares, pines, carob trees, and fig trees. Get more information by writing participacionjuvenil@ayto-cartagena.es.
Because your property at La Manga Club is the ideal place to enjoy Spanish holidays up close and help you explore the region of Murcia, don't miss this opportunity to dive into San Juan head first and savor the beginning of summer in a Mediterranean setting with plenty of great tourism options.